InnoTrans 2018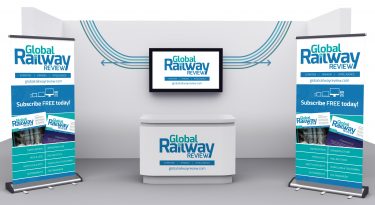 InnoTrans is the leading international trade fair for traffic technology, which takes place every two years in Berlin. Divided into the five exhibition segments Railway Technology, Railway Infrastructure, Public Transport, Interiors and Tunnel Construction, InnoTrans occupies all 41 halls of the Berlin Exhibition Center. 
Global Railway Review will be exhibiting. Visit us at Hall 23, Stand 411.
Register for updates
InnoTrans 2018 eAlert Service – cut through the noise and get the real stories
Save time and valuable inbox space with Global Railway Review's special InnoTrans eAlert service. In the weeks running up to the show, then daily live on site, we will help you cut through the noise by reporting on the news that's important to you, both in the weeks leading up to the show and on a daily basis live from the show. Get the major stories straight to your inbox, plus our in-depth, independent editorial coverage from one of the world's biggest transport trade shows.
Register below (you can unsubscribe at any time)
In compliance with GDPR regulations, any data you supply on this form will be used to supply InnoTrans 2018 related content only.
Articles
News