Port of Hamburg achieves record number of rail freight movements
By handling 46.8 million tonnes in 2018, the Port of Hamburg has achieved a record figure for rail-borne freight transport.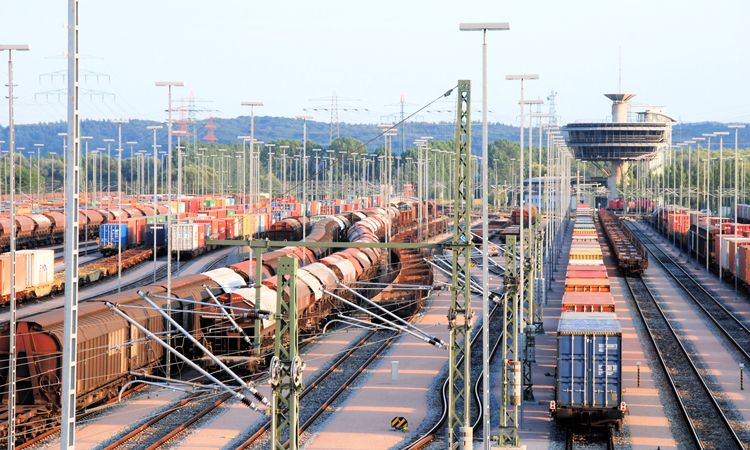 Credit: Port of Hamburg
Hamburg has achieved a distinct advance on rail-borne seaport-hinterland transport, with this category in 2018 accounting for 46.8 million tonnes – up 2.7 per cent – and 2.44 million TEU – up 4.7 per cent.
More than 60,000 cargo trains with approximately 1.6 million freight cars were handled during 2018 on the port railway network alone. This topped the record total set in 2016.
Jens Meier, CEO of Hamburg Port Authority, said: "The positive figures for the port railway are a success that we achieved together with our partners. We can be justly proud of this performance."
To a large extent, this strong position is based on the large number (exceeding 100) of liner services linking Hamburg with the great majority of the 1,000 seaports worldwide.
"Right at the outset of 2019, the Port of Hamburg is off to a flying start as it accepts four new liner services. With weekly sailings from Hamburg, these four Transatlantic container services also link ports on the U.S. East Coast plus others in Mexico," explained Axel Mattern, Joint CEO of Port of Hamburg Marketing (HHM).
In container transport with China, along with the ocean-going vessel as the main carrier, a distinct increase is occurring in transport by rail. China again remained the Port of Hamburg's largest trading partner in 2018: One in three of all containers handled in the port are for, or from, China.
More than 235 connections by rail are now offered from Hamburg along the New Silk Road.
"Having handled around 4.8 million TEU for or from China, compared to other locations in Europe Hamburg is the main hub for China freight by a wide margin," said Axel. "We shall be further strengthening and expanding our location in terms of transport geography for the benefit of our worldwide port customers."
Michael Westhagemann, Minister of Economics & Transport, concluded: "Work to upgrade the fairway has already started. We shall be implementing the project as swiftly as possible and hope that no delays will arise."