Northam joins Zonegreen's new generation
Sheffield-based rail safety specialist, Zonegreen, has upgraded its technology at a second Siemens UK depot, as part of a major midlife overhaul programme for the operator.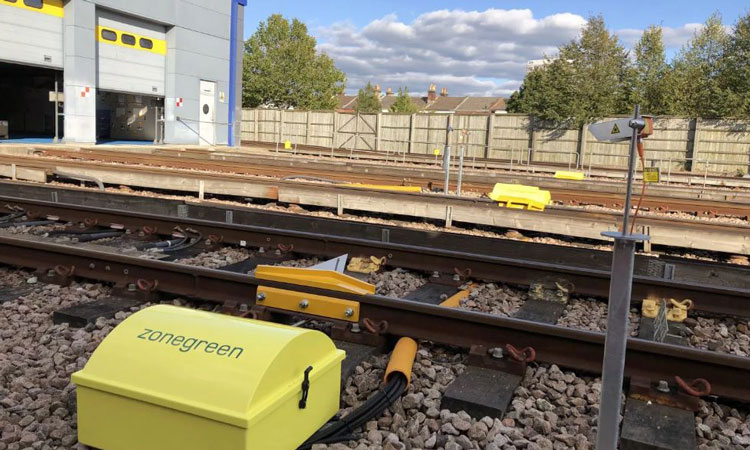 The Northam facility in Southampton is the latest to benefit from the firm's New Generation Depot Personnel Protection System (DPPS™), following its successful installation at Kings Heath in Northampton earlier in 2019.
Four roads in the main shed and four sidings roads have been the subject of the midlife overhaul and are now operating the New Generation DPPS™, which protects both staff and infrastructure from the inherent dangers in a rail depot. The system is more user friendly than its predecessor, offers increased functionality and is easier to maintain and upgrade.
Zonegreen has installed new powered derailers at Northam and integrated them with existing audible and visual warnings of vehicle movements. All roads have also been equipped with the latest slimline road end panels, that are used to control the system. Staff log on using personalised datakeys when they begin work, creating safe zones by preventing the derailer being lowered and blocking train activity, until they log off again.
Christian Fletcher, Zonegreen's Technical Director, said: "We are proud to have such a long and successful relationship with Siemens. Over the years, feedback from its staff has helped us develop the New Generation DPPS™ and we are very pleased they are now benefiting from the advances we have made. Northam continued to operate normally during our overhaul project and is now performing perfectly under the watchful eye of our state-of-the-art technology.
"Throughout its 18- year history, the depot has retained an excellent safety record and by using modern electronics to future-proof DPPS™, we are confident this will continue for many years to come.