St Pancras International tops passenger satisfaction survey
The 2019 National Rail Passenger Survey from Transport Focus puts St Pancras International top, while other stations across the Southern region also see an increase in passenger satisfaction.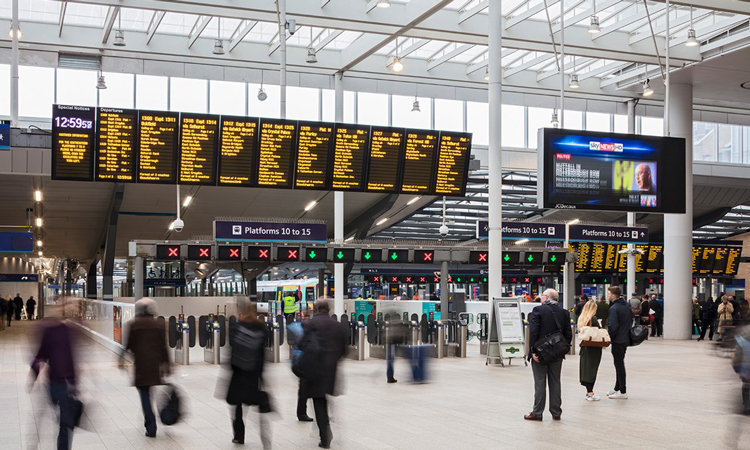 Across Network Rail's stations, St Pancras International was the highest performing, with an overall passenger satisfaction score of 96 per cent –  a two per cent increase on 2018. In particular, passengers were most satisfied with the upkeep of the station building, 95 per cent, and connections with public transport, 94 per cent.
Jay Khan, Head of Stations Strategy and Delivery at Network Rail High Speed, which manages St Pancras International, said: "We are delighted with the results of the Autumn 2019 NRPS survey at London St Pancras. The 96 per cent satisfaction score is our best result for five years and is testament to all the hard work that has gone into delivering passenger improvements at the station over the course of the last 12 months."
London Bridge Station was within the top five highest rated stations, achieving the second highest increase year-on-year of any Network Rail station nationwide. The station received an overall passenger satisfaction rating of 91 per cent, which is a seven per cent increase compared to 2018. An increase was also seen in the areas of facilities for bicycle parking, up by 32 per cent, and availability of seating, up by 23 per cent.
Additionally, Charing Cross Station achieved the fifth highest increase across Network Rail's stations nationwide, achieving an overall passenger satisfaction score of 85 per cent. Highlighted areas of achievement were the ticket buying facilities, which saw an increase of six per cent, and the facilities for bicycle parking, seeing an increase of 20 per cent.
Managing Director for Network Rail's Southern Region, John Halsall, said: "We know that the most important thing for passengers is a punctual and reliable journey. These scores reflect the hard work taking place with our partners, the train operators and our efforts in Putting Passengers First. We recently devolved greater responsibilities to our teams across the Southern region and this is ensuring closer working between our partners to improve passengers' travelling experiences."