Testimonials from our last event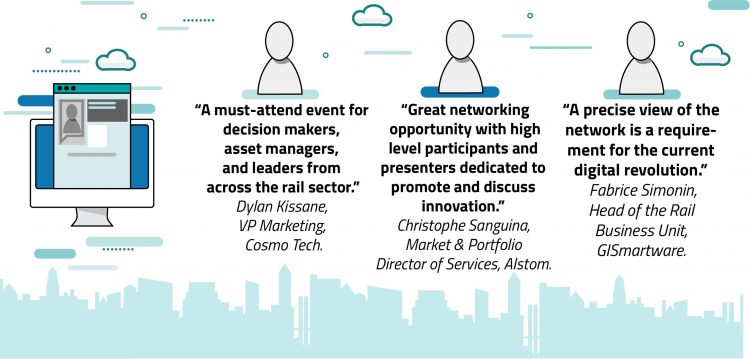 Why Attend?
As the railroads delve deeper into the digital age, it is important that they continue to evolve their systems, capabilities and culture to take advantage of the data they collect to learn from and use it to better describe and predict real world events, as well as offer prescriptions for a smarter way of operating a railroad. The Digital Rail Revolution conference will explore the latest trends in digital technology and bring together industry experts together with delegates to discuss, share knowledge and debate this exciting evolution in rail.
As a delegate, you will:
Gain insight from sector specialists into how the digitalisation of rail will impact the global community
Hear about the latest digital technologies and how they have transformed regions' railways
Learn about the impact of cyber crime and how to best prevent it
Discuss what new fuels will power the trains of the future
Debate; Why, if or when, is investing in digitalisation right for your organisation?
Network with senior figures
Create fantastic business relationships and strengthen existing ones
Have your say in debates and ask questions!
Who will attend?
Infrastructure Managers
Project Leads
Heads of Data and Operations from International Rail Operators & Transport Authorities