Nick Brooks
Secretary General, ALLRail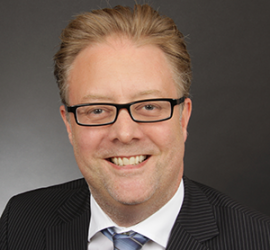 Nick Brooks is Secretary General of ALLRAIL, the Alliance of Rail New Entrants in Europe, which pushes for more market liberalisation in EU passenger rail
He has a background in trying to make passenger rail more competitive.
Previously, he was Head of EU Affairs at Trainline, Europe's leading digital rail retail platform. Prior to that, he spent several years as Head of Sales & Business Development at the new long distance passenger rail operator "Hamburg Cologne Express (HKX)" in Germany.
Nick gained his first experience in competitive public transport by working for the low-cost air carrier Frontier Airlines in Denver, USA.
He has an MBA from Purdue University, Indiana, USA – an institution steeped in US railroad history – an MSc Finance from Colorado University in Denver and a BA Hons in German with Politics from the University of Newcastle Upon Tyne, UK.