Krzysztof Wilczek
Head of Track Analytics, Plasser & Theurer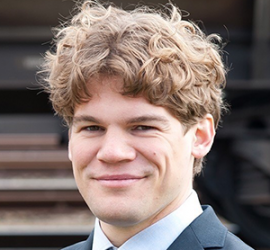 Krzysztof  is Head of Track Analytics at Plasser & Theurer, where he supports infrastructure providers in building their predictive track maintenance regimes.
Krzysztof has worked for the SBB (Swiss Federal Railway) where he developed swissTAMP, a system for track analysis and predictive maintenance planning. He also founded and headed the data laboratory for infrastructure at SBB, where research and big data analytics meet the challenges of asset managers.  
Krzysztof's expertise is deeply rooted in the railway industry. At the ÖBB (Austrian Federal Railway) and the Technical University Graz, he focused on the life cycle management of railway tracks.
He got his Masters Degree in Mining Engineering from the Montanuniverstät Leoben, while also studying at the University of New Orleans and University of New South Wales in Sydney.
Krzysztof is therefore an ambassador on mission to transfer new developing technologies into the railway industry for a safer, cleaner and more efficient means of transport.