Rémy Lagay
Deputy Director of the Autonomous Train Program, SNCF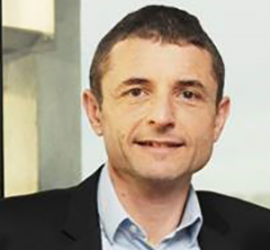 Rémy Lagay has a 28-year career in the SNCF group. After graduating at EM Lyon Business School, he started in the Strategy Department of SNCF. He then became responsible for marketing and sales in Germany.
He managed a Business unit composed of 1200 employees in stations and signal boxes.
During two years he audited foreign subsidiaries and internal processes in the Audit group department.
He took part to a 500M€ project of modernization of a mass transit service (infrastructure, passenger information and service and rolling stocks).
He then became Director of Passenger information for Transilien (Paris suburban railways). He negotiated with the PTA a 100M€ plan which he implemented to modernize passenger information systems and rules.
Since June 2018, he is deputy director of Autonomous train program.