Toufic Machnouk
Route Programme Director, London North Eastern & East Midlands, Network Rail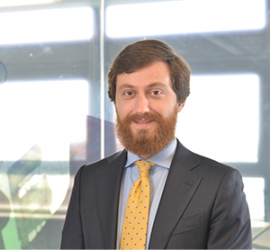 Toufic Machnouk is Programme Director for the East Coast Digital Programme leading a cross industry transformation of how the railway works.
Having started his career in infrastructure management and operations, he went on to deliver major projects and industry programmes. He joined the Reading area redevelopment delivering the first new multi-traction train maintenance facility for the Great Western Railway. His team was recognised for breakthroughs in safety performance, collaboration, and successfully realising a complex cross-industry change, receiving national awards.
He was more recently on the Crossrail project, the largest infrastructure project in Europe, responsible for the networks complex train control systems, and oversaw major operational infrastructure upgrades in the Greater London area.
He is passionate about technology, skills and talent development, lecturing at universities and colleges, and mentoring people from across the industry. He has completed the accelerated business leaders programme and holds a degree in Engineering and Design.