Florian Auer
Director of Technology and Innovation, Plasser & Theurer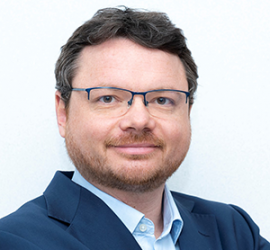 Florian Auer specialised in traffic engineering at Graz University of Technology, centring his thesis on "A computational model to estimate the permanent way service life taking into consideration the intervention threshold". Given his expertise, he was appointed as head of ÖBB's Infrastructure Strategy project in 2002, succeeding Peter Veit.
In 2010, he completed his doctoral thesis on "Wear reduction of tracks in sharp curves", supervised by Klaus Rießberger.
Before joining Plasser & Theurer, Florian Auer held various positions at ÖBB including Head of Life Cycle Management (LCM) at ÖBB-Infrastruktur AG; Permanent Way Maintenance Engineering and Permanent Way Design Engineering. Since 2018, he has been Director of Technology and Innovation at Plasser & Theurer.