Victor Martinez
Business Development Manager Railway Mechatronics and Condition Monitoring, SKF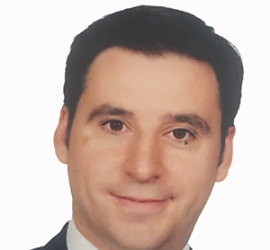 Holds a MPhil in Mechatronic Engineering, a MSc in Mechanical Engineering and a Master in Business Administration from IESE Business School. He is also expert designated by Spain like member of European Committee for standardization, technical committee 256 for wheel-sets and bogies working groups.
Presently he is Global Head of Condition Monitoring & Digitalization Competence Center for the Rail Industry at SKF Group. Prior to joining his current role he was Business Development Manager for Rail and other several segments like Defense and Construction Machinery Business Unit at SKF Group.
Victor has rich experience in various functions in the industry spanning several years. He also held several positions in companies of telecommunication and automotive sector, related to technology development, engineering consultancy, project management and sales development.