Chris Swan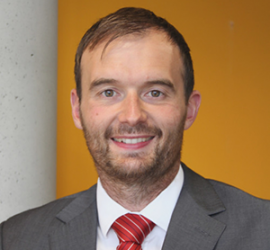 Chris has spent more than 14 years working in the railfreight and construction industries. Prior to joining Tarmac he held a variety of senior operational railfreight roles, covering most areas of the UK & all major product types.
At Tarmac Chris is responsible for the company's national rail strategy and operational delivery, as well as ensuring that the rail network can deliver the business demands of the future. Key to this is working with all freight operating companies to ensure Tarmac can deliver effective services to its customers, expanding the network of sites and rail depots within the business, improving capacity and efficiency and also working with partners to innovate & develop new technology within the rail supply chain.
Chris has also worked to raise the profile of the construction industry within the wider rail industry and works with colleagues from across the industry to ensure policy makers and regional and national bodies are aware of the need to create and improve capacity and strategic terminals in key areas.