Daniel Sánchez Ortega
LeadMind Analytics/Digital Train Manager | Rail Services Engineering Department, CAF Rail Services & LeadMind, CEO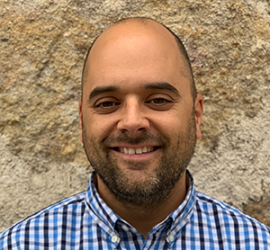 Industrial Engineer with extensive experience (more than 10 years) in the Railway sector (SEPSA, Knorr, CAF).
Playing roles of Project Manager, Electromechanical Systems Engineer and Maintenance Engineer.
Currently responsible for a group of more than 12 people in Madrid and with the collaboration of a similar team in Beasain to develop the LeadMind Platform (CAF Digital train).
Mission: Parameterize and implement the LeadMind Platform in CAF and non-CAF Fleets to achieve return on investment thanks to the implementation of Use Cases based on digital services.