Programme
International Rail Development 2018 brought together a wide range of international speakers from organisations around the world, chaired by Simon Fletcher from the International Union of Railways (UIC).
Review the programme below, or download the PDF.
Day one
12:00
Registration and Lunch
You'll join fellow delegates for lunch ahead of the conference.
13:00
Chairman's Welcome
Chairman Simon Fletcher welcomes delegates to the conference.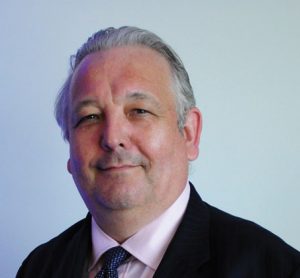 Coordinator Europe, International Union of Railways (UIC)
13:05
The Future of Rail: Rail Development Roundtable
Rail is currently experiencing something of a renaissance. Countries that have no prior culture of rail travel, and regions where there has been decades of underinvestment, are turning to rail with vigour. With the rapid pace of technological, demographic and environmental change, the railways of the future need to be agile and dynamic. This session explores the future of rail.
14:10
Financing future developments
This presentation will explore World Bank's 'Railway Toolkit' and discuss ways to secure funding in the railway sector, how to effectively prepare for and overcome common issues, and showcase examples of projects World Bank are funding.
Leader, Railways Community of Practice, World Bank Group
14:40
Thailand: Railway connection initiative for the prosperity of South-East Asia countries
For South-East Asian countries an integrated and efficient high-speed freight and passenger railway system will both improve the exisiting transportation infrastructure and help cultivate engineering talents, thus providing a significant financial boost to these economies. By developing infrastructural ties with neighbouring countries, the physical and regulatory barriers to trade will significantly reduce as standards are aligned. Furthermore, once South-East Asian countries are connected by high-speed railways, economic integration will improve across the subcontinent.
Followed by Q & A
Adviser to President, Thailand Railway Technology Development Institute Project, NSTDA
15:10
Sweden: The East Link Project – the first step towards a Swedish high-speed railway
The number of people travelling by train has doubled in Sweden in the last 25 years resulting in an overstretched system. This has led to the construction of a high-speed rail system, achieving speeds of up to 320km/h, that will connect Sweden's biggest cities; Stockholm-Gothenburg and Stockholm-Malmö. The East Link project is planned to begin in 2022 and will run from the city of Linköping, for 160km, to connect to the existing railway south of Stockholm. The project is estimated to cost €5.5 billion and will include five stations, 30 tunnels, and 200 bridges. The East Link project faces a number of challenges, from supplier and buyer services, to the technical challenges connected with high-speed rail alongside ambitious goals regarding ecology and social responsibility. Enabling works and design assignments will be procured over the next two years. The next stage, beginning in 2020, is to prequalify five companies/consortia for each main contract.
Followed by Q & A
15:40
Afternoon tea & 1-2-1 Meetings in the exhibition area
During the coffee break the following will take place:
One-to-one meetings
Networking
PRODUCT DEMONSTRATION
15.50 AECOM – Stand 6
Glimpse into the future with immersive technology
AECOM recently gave rail passengers at London's Waterloo Station a chance to see how it would look following its £800 million upgrade. During this interactive demonstration at IRD 2018, discover how virtual reality and immersive technology provides new ways of looking at and understanding major infrastructure projects – for clients, stakeholders and the public.
16:20
UK: Designing HS2 for high reliability – Integration of operation and asset management
HS2 is a new high-speed line currently under development which will link key cities in the UK. Opening in three phases between 2026 and 2033, the new network will connect eight of Britain's ten largest cities, making it faster and easier to travel. Trains will run between London and Birmingham from 2026, to Crewe by 2027 and incorporate Manchester, the East Midlands and Leeds from 2033. HS2 will accommodate up to 18 trains per hour, each up to 400m in length, operating at up to 360km/h, with a contracted average lateness of no more than 30 seconds per service. Wherever possible there will be a reduction in service-critical mechanical, electrical, and control system elements and the majority of infrastructure monitoring will be completed by automated systems, with all data captured and interpreted in the Network Integrated Control Centre.
Followed by Q & A
Head of Track Engineering, HS2
17:00
Success story of a completed project: Vienna's new Central Railway Station
The construction of Vienna Central Station has been one of the largest and most successful Austrian railway projects in recent years. With an investment of €1 billion it comprises 12 station tracks, five platforms and around 1,000 trains per day, covering over 50 hectares and stretching six kilometres. This presentation will focus on why the project experienced minimal problems and discuss successes and lessons learned. Innovative ideas for combatting failure, planning insight, precautions necessary for a successful project, and how new technology has transformed the overall process of a project, will be explored. a project.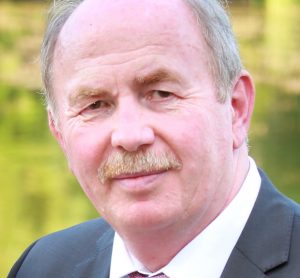 Railway Consultant; former Head of International Relations, ÖBB-Infrastruktur AG
17:45
Drinks Reception & 1-2-1 Meetings in the exhibition area
In addition to the drinks reception there will also be:
One-to-one meetings
Networking
Product demonstrations
20:00
Networking Dinner
Relax over dinner with fellow delegates.
Venue location and full details will be sent directly to all attendees closer to the event.
Please contact Hannah Heinemann for further information [email protected]
Day two
08:00

Coffee & 1-2-1 meetings in the exhibition area

During coffee there will be the opportunity to network and meet with fellow delegates, speakers and sponsors.
08:40

Chairman's Welcome Back Address

Simon Fletcher introduces day two of the conference.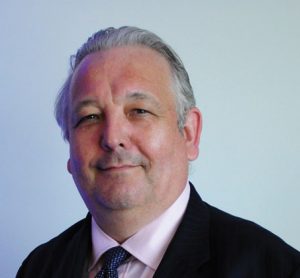 Coordinator Europe, International Union of Railways (UIC)
08:45

Europe-Asia: Euro-Asian transport links – market opportunities for rail

Trade volumes between Asia and Europe are growing; targeted investment in certain Euro-Asian routes has significantly improved transit times, resulting in an increase in the freight train services between China and Europe. The development of further routes between the Trans-Siberian corridors and the Iron Silk Route are now in the pipeline. This presentation offers an overview of new initiatives and explores different route options, and improvements, for connecting lines in Europe and creating new business opportunities for European rail logistics suppliers.

Followed by Q & A
Senior Expert, Railway Group KTH, Royal Institute of Technology
09:30

Rail Baltica: The integration of the Baltic States in the European rail network

Designed for passenger and freight transportation, the Rail Baltica project will link five European Union countries; Poland, Lithuania, Latvia, Estonia and Finland, through a new rail infrastructure, connecting the cities of Helsinki, Tallinn, Pärnu, Riga, Panevežys, Kaunas, Vilnius and Warsaw. Over the next decade, Rail Baltica will encompass economic activity, logistics, the environment, employment and education, as well as digitalisation, innovation and safety. It will set in motion a circle of transnational regional integration, while integrating the Baltics into new supply chains of regional, European and global significance.
Business Development Director, Rail Baltica
10:15

Coffee & 1-2-1 Meetings in the exhibition area

During the coffee break the following will take place:
One-to-one meetings
Networking
PRODUCT DEMONSTRATION
10.30 RailVision – Stand 1
Collision avoidance for railway applications – from driver assistance to future autonomous trains
Railvision's platform is revolutionizing the rail industry by combining advanced imaging with deep learning scene analysis, obstacle detection, infrastructure condition monitoring and real-time data management. Discover during our demonstration at IRD 2018 how we address most of the main challenges faced by train operators, including: accidents, downtime, productivity, and maintenances issues (e.g. Switch Yard, Main Line and High speed) all serving the future of autonomous train applications.
11:00

Germany: Transmission Technique at Frankfurt main station

This presentation will discuss some of the projects and activities currently being undertaken by DB Kommunikationstechnik GmbH (DB KT). Worth around €150 million, DB KT's focus is on communication and signalling technology, encompassing IT and security in particular.

Followed by Q & A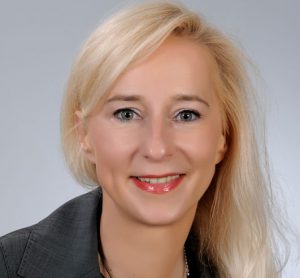 Project Manager, ETCS, Deutsche Bahn AG
11:20

Technology Sponsor Session
11:45

UK: Midland Metro Alliance – the transition to the new digital railway

With the social and economic regeneration of the West Midlands at its heart, the partner companies that make up the Midland Metro Alliance share a commitment to delivering the best light rail service to their passengers. Backed by a budget of £1.34 billion, Midland Metro Alliance is a team of planning, design and construction specialists responsible for building the tram extensions over the next decade, and expanding the current network by approximately 60 kilometres. One of the challenges is the shortage in skilled and semi-skilled labour so MMA has been engaging with local colleges to devise a sector-based light railwork academy where young people can gain qualifications and on-the-job experience. With less than six months of construction completed, the team have already achieved an impressive 67% of suppliers being based in the area.

Followed by Q & A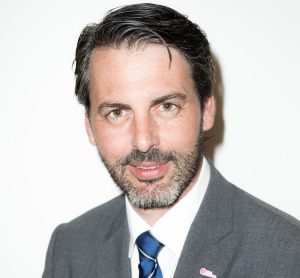 Director, Midland Metro Alliance
12:20

Belgium – Building the smart railway

The digital revolution is happening right now in the railway industry. Infrabel is digitalising the infrastructure maintenance activities and transitioning from Assets to Smart Assets. The development of a connected 'Intranet of Things', combined with measuring trains, is providing a new perspective on tomorrow's mobility.This presentation will explore the real added value of the SAP EAM backbone integrated with Geographical Information Systems, document management, CAD systems, mobile tablets, predictive models and Artificial Intelligence. The transition to Smart Assets is based on the implementation of new technologies but requires different ways of working, mobile enablement of the workforce, and the use of sensors to gather the required data to monitor and maintain the railway infrastructure. Smart Assets, and the continuous stream of data, enables a reduction in the number of malfunctions and provides a railroad network that is reliable and available at a reduced cost.
12:35

Digitalisation Sponsor Session

For more details please download our sponsorship brochure, or contact our Sponsorship Team:

Jess Russell
T: +44 (0)1959 563311 ext 2082
E: [email protected] 

Andrew Menniss
T: +44 (0)1959 563 311 ext. 2036
E: [email protected]
13:00

Austria: ÖBB – the transition to the new digital railway

By setting up appropriate organisational structures and starting numerous initiatives that fit together into a bigger vision, the transformation to digital railways has already begun. This presentation will showcase how ÖBB have started this process, what has been completed already, which projects are currently in development, and how to identify the next steps.

Followed by Q & A
Digital Innovation Manager, ÖBB BCC GmbH
13:30

Chairman's closing remarks followed by Lunch

Chairman Simon Fletcher brings the conference to a close.
13:40

Lunch & 1-2-1 meetings in the exhibition area

During the lunch the following will take place:
One-to-one meetings
Networking
Product demonstrations
Meet the buyer
14:00

Close of conference