Five actions to keep the U.S. rail revolution on track
Jim Mathews, President & CEO, Rail Passengers Association, writes how the Bipartisan Infrastructure Law has the potential to revolutionise passenger rail in the U.S., calling on the industry to act to ensure this law realises the transformational investment it's been promised.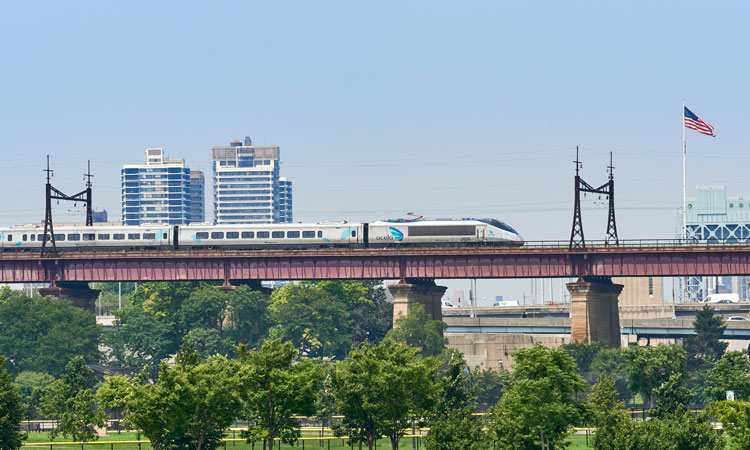 5 November 2021 was a red-letter day for America's rail passengers.
It is unfortunate that sloppy pundits overuse words like 'transformational', because it drains that word of the force we need to describe what happened on that day. Final congressional passage of the Investment in Infrastructure and Jobs Act (IIJA) – which is now the Bipartisan Infrastructure Law – fundamentally changed the decades-long trajectory of U.S. passenger rail advocacy. It is not an exaggeration to say that we went to sleep on 4 November 2021 in one world, and the next day we woke up in a new one.
As recently as 22 months ago, news headlines foretold a potentially grim future for passenger rail in the U.S. In 2019, Bloomberg Businessweek blared, "Amtrak CEO Has a Plan for Profitability, and You Won't Like It," detailing then-CEO Richard Anderson's Congress-rankling plan to de-emphasise as many as 10 long-distance train routes. The New York Times in mid-2020 ran this prominent piece: "Critics Fear Amtrak Is Using Pandemic to Cut Service That Won't Return."
Those headlines told the story of a clear and present danger to our national network of trains. Make no mistake, there was a real threat that we would see yet another round of service cuts to passenger service – first from wrongheaded Amtrak leadership, then from a once-in-a generation pandemic.
They also tell of a story of the Rail Passengers Association responding decisively to defend the service of Amtrak communities across the nation.
Protecting America's essential rail services
America's passengers couldn't wait for a bipartisan infrastructure bill to come to the rescue, so the Rail Passengers Association leapt into action. We launched a campaign with allied groups to protect America's essential rail services. Congress responded to our campaign by enacting meaningful protections for passengers and Amtrak-served communities, including:
$2+ billion in emergency COVID-19 funding, paired with mandates to restore daily service across the national network
Statement from the Congress that long-distance passenger rail is an essential part of the nation's transportation system, specifically for rural parts of the country, and should be retained to ensure connectivity throughout the national network
Requirement to invest in the capital improvements for the Southwest Chief, and a prohibition on the use of these funds to 'discontinue, reduce the frequency of, suspend, or substantially alter' the route
Return of discounted passenger fares for U.S. military veterans
Restoration of station agents to any Amtrak station that had a ticket agent position eliminated in fiscal year 2018
Congressional direction to Amtrak to improve communication and collaboration with local partners and take into consideration the unique needs of each community, including impacts to local jobs, when making decisions related to the staffing of Amtrak stations.
Thanks to the Rail Passengers Association work – in Congress, with local officials, with stakeholder groups and the public – we didn't lose a single train.
Real opportunity for change
Now, after 5 November 2021, we stand on the brink of a new era. Congress authorised funding levels for passenger rail and for Amtrak during the next five years, exceeding what has been spent in the previous 30 or more. There is at least $66 billion for rail in the new infrastructure package, and with full appropriations and support it could reach $103 billion over the law's five-year lifespan.
TO READ THIS ARTICLE IN FULL, PLEASE LOGIN OR CREATE AN ACCOUNT – see more information below.