Feature Partnership: Digital Twins Helping to Transform Travel Across South East Queensland
Steve Cockerell, Industry Marketing Director of Rail and Transit, at Bentley Systems explains the importance of Digital Twins in helping to unlock Brisbane's bottleneck and how this technology will help shape the projects of the future.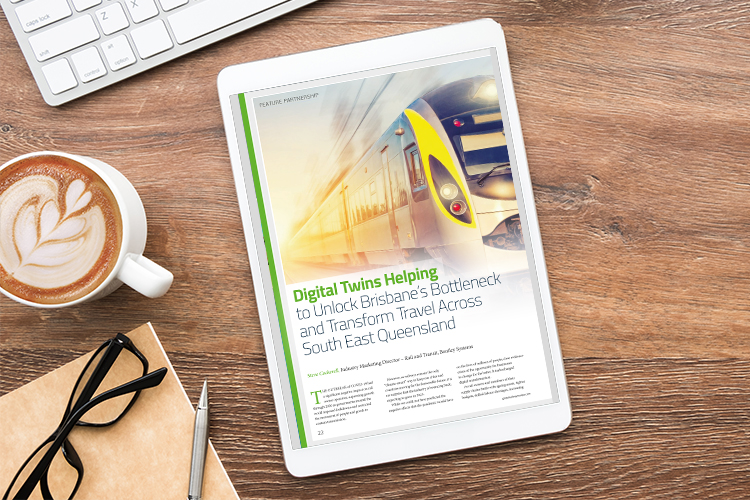 The outbreak of COVID-19 had a significant negative impact on rail owner operators, supressing growth through 2020 as governments around the world imposed lockdowns and restricted the movement of people and goods to contain transmission.
However, as railways remain the only "climate-smart" way to keep our cities and countries moving for the foreseeable future, it is no surprise that the industry is bouncing back, expecting to grow in 2023.
While we could not have predicted the negative effects that the pandemic would have on the lives of millions of people, clear evidence exists of the opportunity for businesses to change for the better. It turbocharged digital transformation.
To read more of this Feature Partnership article, please complete the form below. By clicking submit you confirm that you accept our terms and conditions and privacy policy.