Roundtable: Train Innovation- The latest ETCS upgrades
In this Roundtable feature, Global Railway Review caught up with Ed Akers, Network Rail's Principal Programme Sponsor for ECDP, Oly Turner, GTR's Head of ERTMS and Ben Lane, Siemens Mobility's Project Director, ECDP, to discuss the significance of Britain's largest passenger fleet upgrade, and how it fits within a wider digital transformation.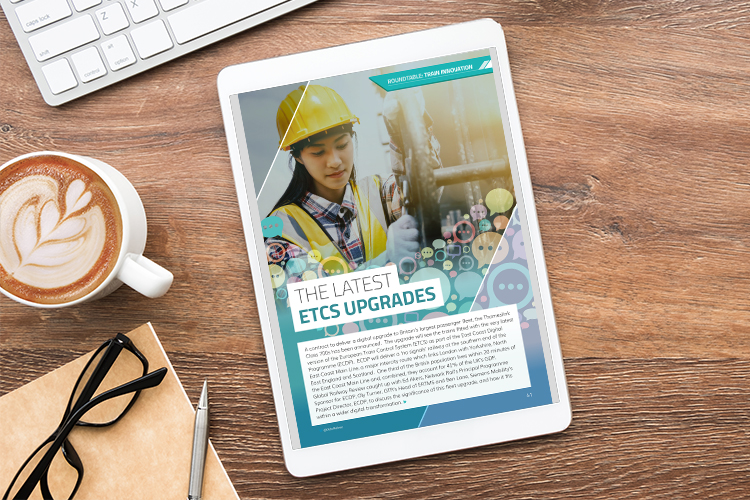 A contract to deliver a digital upgrade to Britain's largest passenger fleet, the Thameslink Class 700s has been announced.  The upgrade will see the trains fitted with the very latest version of the European Train Control System (ETCS) as part of the East Coast Digital Programme (ECDP).  ECDP will deliver a 'no signals' railway at the southern end of the East Coast Main Line, a major intercity route which links London with Yorkshire, North East England and Scotland.  One third of the British population lives within 20 minutes of the East Coast Main Line and, combined, they account for 41% of the UK's GDP.