The 8th Annual Rail Network Solutions event once again brought together leading figures from the signalling and telecommunications sector to debate everything of critical importance to the development of ERTMS rollout across Europe's railways. Attendees benefited from a great mix of case study presentations, panel discussions, and exclusive networking between infrastructure managers, operators, consultancy firms and suppliers.
Whether your primary objective is to heighten your brand exposure, demonstrate thought leadership or drive new business, sponsorship of Russell Publishing Conferences provides a unique opportunity to create added visibility and name recognition among the industry's elite.
Our industry leading events attract senior decision makers eager to learn about market trends and new solutions as well as build new business relationships. Through sponsorship you can benchmark yourself as an industry leader, with the opportunity to engage with your target audience in a professional environment designed to maximise your return on investment.
For more information and to enquire about the few remaining sponsorship and exhibition 2013 opportunities, please contact:
Ben Holliday
Sponsorship Director
E: [email protected]
T: +44 (0)1959 563311
2012 Partners
Lead Partners:

Kapsch CarrierCom is a global system integrator and innovator of fixed, mobile, transportation and access networks solutions. The company provides an end to end service spectrum: from analysis and consulting, design and product development, integration and installation, to training, maintenance and support, as well as operation of complete networks. Kapsch CarrierCom is a global leader in the development of future technologies for service providers and has achieved world-wide market leadership in GSM-R digital wireless train communication. Among Kapsch CarrierCom's customers are some of the largest GSM-R railway operators in important markets such as France and Germany which has the world's largest GSM-R network.
For more information please visit: http://www.kapsch.net
SYRTEM is an independent Manufacturer and Supplier of Professional Radio Equipment and turn-key Systems based on GSM & GSM-R technology.
Their  expertise comes from the development of their testing line of product EDGE used by all major GSM Terminal Manufacturers and Testing Houses in the world.
In 2008, SYRTEM has decided to expand its offer towards the Network Equipment market and the supply of turn-key Solutions for Mobile Network Operators with a particular focus on the GSM-R sector.
To support that plan, SYRTEM has developed a high-availability modular platform based on the new generation carrier-grade µTCA architecture and a set of modules reusing as much as possible the rich portfolio of components developed by the company since its creation.
SYRTEM already successfully studied, developed, manufactured and maintains a turn-key Solution to provide interoperability service for a Railways Operator in France. That Solution fully meets the strong requirements of the Railways sector.
Our talented Team of Experts in system design & integration, module development and manufacturing management is now ready to reiterate that enriched experience to cover the needs of Railways Companies and their Partners.
For further information please email: [email protected]
---
Supporting Partner: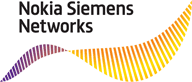 Nokia Siemens Networks is the world's specialist in mobile broadband. From the first ever call on GSM, to the first call on LTE, we operate at the forefront of each generation of mobile technology. Our global experts invent the new capabilities our customers need in their networks. We provide the world's most efficient mobile networks, the intelligence to maximize the value of those networks, and the services to make it all work seamlessly.
Nokia Siemens Networks is the world market leader for GSM-Railway communications solutions with twenty-nine contracts in twenty countries in Europe, Middle East, Australia and Asia. Furthermore Nokia Siemens Networks provides a Broadband on trains internet connectivity solution enabling a broad variety of services for passengers and train operators.
For more information please visit: www.nokiasiemensnetworks.com/rail

Prover Technology is a world-leading provider of software products for development and V&V of railway control and signalling systems, including CBTC, ERTMS and interlocking systems. By utilizing Prover Technology's products, customers reduce development costs and reduce time-to-market significantly. Prover Technology pioneered the use of formal safety verification in the 1990s, and today offers complete solutions for development of railway signaling systems to leading signalling system suppliers and infrastructure managers.
Prover iLock automates development of railway control and signalling systems with unparalled efficiency.
Prover Certifier is an independent software product for creating complete safety evidence for CENELEC EN50128 SIL 4 certification based on formal verification.
Prover Extractor is a software product that automates tasks in development and V&V of relay-based interlocking systems.
Prover was founded in 1989 in Stockholm, Sweden. The company has subsidiaries in the US and France. It is privately owned by investors and staff, and has customers in more than 25 countries.
 For more information please visit: www.prover.com
Media Partner:

EURAILmag keeps you up to speed on all the news and events in Europe's railway transport industry. Developments in legislation, regulations and standards, the economic situation, advanced technologies, innovative solutions, new trends and current issues… we deliver the information in the form of technical articles and with interviews with key players in the field.
For more information please visit:  http://www.eurailmag.com