Transport Innovation Online Summit 2020
21 – 25 September 2020
Webinars | Case Studies | Interactive Roundtables | Networking Exhibition Area | 1-2-1 Meetings | Live Speaker Q&A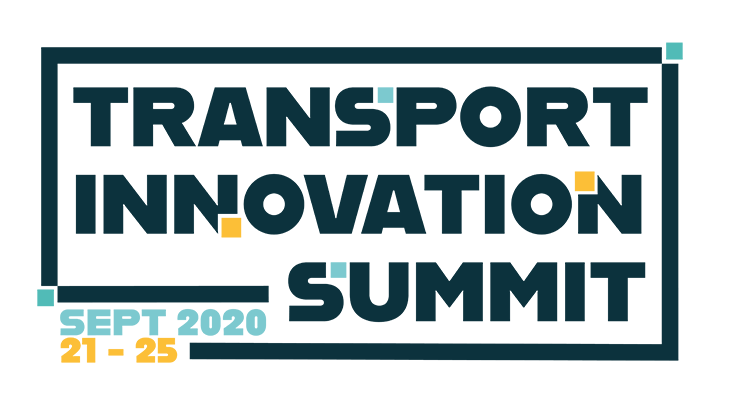 Global Railway Review is delighted to announce the launch of its online Innovation Summit taking place on 21 – 25 September 2020.
This online event will examine the key issues facing the railway sector and the opportunities for the industry in the medium- to long-term.
You can attend this online interactive summit from the convenience of your own device, listen to cutting-edge presentations from global thought-leaders including c-level executives from railway operators and infrastructure owners, as well as industry bodies and regulatory authorities.
Event Partner

Exhibitors

Agenda
Key topics:
Achieving zero-carbon and sustainable railways
Alternative rolling stock power/fuel-cell technology
Building next generation rolling stock
Automatic train control technology
Transforming rail freight operations in a digital era
The role technology can play in boosting rail freight performance
Innovative solutions to improve fleet performance
New approaches to driver advisory systems
COVID-19 Recovery: The importance of rail freight
Putting passenger needs and connectivity at the heart of the railway experience
Next generation digital journey planning
COVID-19 Recovery: Utilising technology to make passengers feel safe to return to rail
Is automatic train operation (ATO) the future of rail?
Future Railway Mobile Communication System (FRMCS)
3D printing (additive manufacturing)
Timetabling and train scheduling
Delivering asset management transformation and intelligent infrastructures
Innovative and next generation track construction and maintenance machinery
Making assets smarter – big data and artificial intelligence (AI)
Is hyperloop technology a reality for future passenger travel?
Event Partner

Exhibitors

Speakers
Confirmed speakers:
Craig Waters, Editor, Global Railway Review
Luke Antoniou, Editor, Intelligent Transport
Hans Arby, CEO, UbiGo
David Lynch, Group CIO, FirstGroup

Piia Karjalainen, Maas Alliance

Philip Ellis, Founder & CEO, Beryl Bikes

Daniel Ruiz, CEO, Zenzic

Tonya Anderson, Senior Product Manager, Electronic Fare Operations, RTD Denver

Andrew Kluth, Lead Carbon Specialist, Rail Safety & Standards Board (RSSB)
Event Partner

Exhibitors

Why Attend
Benefits of attending:
Listen to thought provoking presentations from industry experts and leaders from around the world
Network and interact with other attendees and exhibitors via direct chat and video
Peer-to-peer roundtable discussions
Visit a virtual exhibition area showcasing the latest innovations
Schedule 1-2-1 meetings
Discover the latest technology innovations from product and solution providers
No need to travel – simply attend this event from the convenience of your own device
Event Partner

Exhibitors

FAQs
Online events FAQ's
Q. What is an online event?
A. Virtual events are online events that feature a combination of webinars, interactive roundtables, workshops, exhibition booths, 1-2-1 networking via chat and video, keynote speaker presentations, and much more! In summary, our virtual event is an online event that involves people interacting in a virtual environment, rather than a physical location.
Q. What technology do I need to access the event?
A. Any smart device (mobile, PC, Mac or Laptop) with an internet connection is all you need.
Q. Can I test the technology before the event to check I can gain access to the event?
A. Yes, we will send you a link prior to the event so that you can familiarise yourself the platform and a chance to complete your online profile.
Registration and ticketing
Q. How do I register?
A. You can register at Ticket Tailor and pay via credit or debit card. You will receive an email confirmation so make sure you look out for that.
Q. When will I receive my log in details?
A. A week before the event goes live you will receive your unique magic link via email. Simply click on the link to access the event.
Q. I have registered for multiple passes – how will that work?
A. Each pass purchased will receive a unique log in via email.
Q. I want to change the name on my registration – how can I do that?
A. Please email us at [email protected]
Q. Can I get unlimited access for my company or organisation?
A. There are multiple purchase options on the event website. Please email [email protected] for corporate access.
Q. Is VAT applicable?
A. UK clients – VAT chargeable at 20%
EU clients – VAT not chargeable. A valid EU VAT number must be provided.
ROW clients – VAT not chargeable
The event
Q. Do I have to attend all the sessions, or can I pick and choose?
A. You can absolutely attend as much or as little as you want. Our platform allows you to plan your schedule in advance and is as flexible as you need it to be! All sessions will be able available on demand for 4 weeks after the live event days, so you can always catch up on any presentations that you missed.
Q. Will I have access to the presentations post the event in case I am not able to attend the whole day?
A. Yes, you can join live and interact with speakers during the audience Q&A or watch the presentations and Q&A sessions on demand and at your leisure. The event will remain online for 4 weeks post live event days.
Q. How do I network at a virtual event?
A. There are many networking opportunities available. You can chat with all the speakers, attendees and exhibitors via text messaging, you can arrange 1-2-1 video meetings as well attend speed networking sessions.
Our artificial intelligence matches you with other like-minded attendees – to fully enable this feature, be sure to complete your profile and interests when you first log in.
Q. Will I be able to meet exhibitors?
A. Yes! You can interact, set up meetings and view all the collateral that exhibitors have to offer. If there are any specific sponsors or exhibitors you are interested in connecting with, let us know and we can help you get in touch.
GDPR
Q. Is your platform GDPR compliant and will it protect the privacy of my data?
A. Our virtual event platform undertakes to comply with data protection regulations and in particular with EU regulation 2016/679 of the European Parliament and Council of 27 April 2016 (General Data Protection Regulation). Please refer to our Privacy Policy
Q. How will my data be shared at the event and after the event?
A. No data will be shared without your express permission. On registration we will ask for your permission to share data that will enhance your networking opportunities at the event. You can opt out of this on registration or by emailing us at [email protected]
For networking purposes, we inform attendees about the networking solution and have enabled you to opt-out of the networking on registration. If you have opted out of sharing your data with our event platform, you won't be listed in the networking solution, so no one will be able to connect with you. If you change your mind and want to join the networking platform at a later date, we will ask you for your consent again.
All information requested is required by the event platform and is designed for you to get the most out of the event. The event platform aims to enable users to share content and easily connect with each other before, during and after the event, in order to expand your professional network.
Q. Swapcard's Protection of data Policy
By submitting the registration form you confirm that you accept our terms and conditions and privacy policy
When you register, an account will be created with all the information that you entered with our virtual event platform; Swapcard. This account will allow you to access to the platform and the attendees' list to network before, during and after the event. For further information on your data processing and your rights, please refer to Swapcard's protection of data policy or send an email to [email protected]
Q. Where can I find your terms and conditions?
A. Purchasing terms and conditions can be found here
Sponsors & exhibitors
Q. How can I get involved as a sponsor or exhibitor?
A. Contact us today and we talk you through the process step by step.
Q. I am an exhibitor and need help with my virtual stand is this something you offer and if so, what are the costs?
A. Once you confirm as an exhibitor, we will walk you through the process and help you build your virtual booth. Contact us today for pricing and full details.
Q. I have more questions, who can I contact?
A. You can contact us at [email protected] and we will be more than happy to answer any questions you may have.
Become a Sponsor/Exhibitor
Sponsorship and Exhibition Opportunities
We have exciting exhibition and sponsorship opportunities at this virtual summit. Network with new and existing customers, showcase your product or solution and generate leads. Contact us [email protected] to find out how we can help you expand your reach.
Get in touch to discuss your involvement in 2020
| | | | |
| --- | --- | --- | --- |
| Jessica Russell | Will Fowler | Tom Packham | Ricky Ellson |
Event Partner

Exhibitors