Enhancing automation in rail yards, depots and factories with LTE/5G private wireless
Supported by:

This on-demand webinar with Nokia explores private LTE/5G wireless technology and how it can enable railways to be more productive and prepared as digital transformation of the industry continues.
Industry 4.0 aims to connect the digital to the physical world and infuses it with intelligence. It will profoundly affect how industry sectors, including railways, will work in the future as it brings unprecedented levels of operational process automation, usage of digital applications/services, and secure and highly reliable connectivity.
Communications technologies, particularly wireless, play a key role in this digital transformation; however, wireless technologies such as Wi-Fi are often challenged to meet reliability and coverage demands in a dynamic rail yard environment. LTE/5G private wireless networks are key to unlocking new productivity gains. An LTE/5G private wireless network is a standalone network providing reliable pervasive connectivity focused on operational assets and users. It will enable modern railways to be more productive and prepared for the next age of Industry 4.0 technologies, that bring use cases such as automated shunting, connected workers, data showers, and convenient use of digital devices.
Watch this on-demand webinar, to learn about:
Private LTE/5G technology and its benefits
Private wireless implementation considerations
Key use cases improving flexibility, efficiency, automation, security and safety
Case studies.
Speakers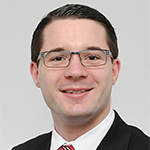 Thomas Hainzel, Head of Digital Industries Evolution & Partnerships, Nokia
Thomas Hainzel leads the incubation, development and lifecycle management of digital industries and vertical solution portfolios for enterprises. With his team he also manages the global ecosystem partners in industries such as automotive & road, manufacturing, transportation (rail, aviation, maritime, space), logistics & retail, energy, oil & gas, mining, public safety, and defense. In the past Thomas held various leadership, project management, sales and business development roles at Nokia and A1 Telekom Austria. Based in Vienna/Austria, he comes with 13+ years of experience in the European telecommunications and enterprise market.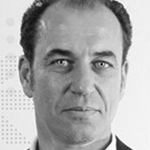 Stefan Weidmann, CTO Business Development Transportation EMEA, Nokia
Since June 2019, Stefan has held the position of CTO Business Development Transportation EMEA at Nokia in the Enterprise area. After concluding his studies of electrical engineering at the Swiss Federal Institute of Technology in Zurich with a master's degree, he started his professional career in 1990 as a development engineer in the field of process automation. After a two-year stay in the USA, where he was part-time working and part-time doing a master's degree study, he joined Alcatel in 2000 in technical sales. This was followed by various management positions in areas of solution design, marketing, sales and key account management for Alcatel, Alcatel-Lucent and finally Nokia.
FAQs
Is the webinar free?
Yes – there is no charge to watch the webinar, either live or on-demand.
When will the webinar take place?
The webinar will take place live on 23 June 09:00 (UK Time)/10:00 (European Time).
I'm busy. Can I watch it later?
The webinar will become available to watch on-demand shortly after the live webinar takes place.
What are the benefits of attending live?
During the live webinar, you'll be able to pose questions to the speakers, which will then be answered during the live Q&A session at the end of the webinar.
How long will the webinar be?
This webinar will last for up to one hour.
Who will be moderating?
Craig Waters, Editor, Global Railway Review 
What do I need to watch this webinar?
All you need is a computer with an internet connection. Be sure to use headphones if in an office environment.
Do I receive a certificate?
Yes, you will receive a certificate if you attend the webinar live. The certificate will be sent with your on-demand video link.