Trade activity to urbanisation: The trends driving the future of rail
Supported by:

Watch this webinar, in partnership with Cummins, which explored some key trends impacting the future of the rail industry, including how to address improvements in sustainability.
The transportation sector is one of the pillars of our modern world, and rail is a critical component of this eco-system. This webinar spotlighted a few trends impacting the future of the rail industry and how Cummins is expanding and growing.
Sign up to watch this on-demand webinar, to:
Explore new methods to address the future of rail and improve on sustainability
Understand how the industry is changing and where the challenges and opportunities are for the rail industry
Speakers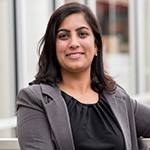 Rajani Modiyani, Lead Account Manager for the Global Rail Team at Cummins
Rajani is a Lead Account Manager for the Global Rail Team at Cummins. In this role, Rajani supports OEMs and customers exploring hydrogen solutions as well as traditional diesel market opportunities. Rajani joined Cummins in 2010 as a Systems Integration Engineer supporting the TACOM and FFM-China programs in Advanced Engineering. She has commercial experience in multiple Power Systems markets and managed large product portfolio projects. Rajani has an engineering degree from the Cummins College of Engineering in Pune, a Master's of Science in Engineering from Purdue University and an MBA from the Indiana University – Kelley School of Business.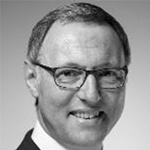 Dr. Bernd Pitschak, Managing Director at Hydrogenics GmbH
Dr. Bernd Pitschak was appointed Managing Director of Hydrogenics GmbH in April of 2002 after the company he co-founded in 1998 (ENKAT GmbH, a developer and provider of Fuel Cell Test Stations) was acquired by Hydrogenics. Now part of Cummins, he is responsible for all business aspects in regards to PEM fuel cells and system integration in Europe.
Bernd's former career started in 1991 in the gas industry at the Gaswärme-Institut in Essen, Germany where he held the position as the Head of Domestic Gas Applications.
Bernd received his Masters Degree (Dipl.-Ing.) in Energy System Technology at Bochum University in Germany, and holds a PhD (Dr.-Ing.).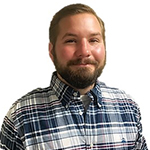 Ross Kunkler, Global Rail Marketing Manager at Cummins' Power Systems business
Ross Kunkler is Marketing Manager for Global Rail and Defense in Cummins' Power Systems business.  Ross is responsible for marketing support and business processes for the Rail and Defense.  Engine applications in rail include locomotive, switcher, rail car, and track maintenance while Defense engine applications include wheeled and tracked land-based vehicles.  Ross has been with Cummins since 2011.
Ross graduated from Hanover College in Indiana, where he received a bachelor's degree in Political Science and participated in the Business Scholars Program.  Additionally, he earned an MBA from Western Governors University. 
FAQs
Is the webinar free?
Yes – there is no charge to watch the webinar, either live or on-demand.
When will the webinar took place?
The webinar will take place live on 31 August at 10:00 ET/15:00 (UK Time).
I'm busy. Can I watch it later?
The webinar will become available to watch on-demand shortly after the live webinar takes place.
What are the benefits of attending live?
During the live webinar, you'll be able to ask the speakers your questions, which will then be answered during the live Q&A session towards the end of the webinar.
How long will the webinar be?
This webinar will last for up to one hour.
Who will be moderating?
Craig Waters, Editor, Global Railway Review 
What do I need to watch this webinar?
All you need is a computer with an internet connection. Be sure to use headphones if in an office environment.
Do I receive a certificate?
Yes, you will receive a certificate if you attend the webinar live. The certificate will be sent with your on-demand video link.