Train stations as destinations: The impact of design on users' experience
Supported by: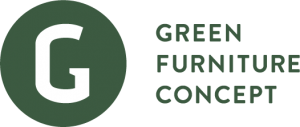 Train stations are no longer just used as the start and end of a rail journey – they are becoming leisure destinations and profitable hubs for businesses. This virtual panel addressed how train station design is an important element for improving users' experience.
Train stations the world over come in all shapes and sizes. Some are housed in historic buildings while others are being renovated as part of areas undergoing substantial regeneration. Some are even being newly constructed as part of infrastructure projects for new rail lines.
As the rail industry goes through a revolution, making it easier than ever to gain access to rail networks, train stations must also be transformed to cater not only for the rail passenger, but also for communities who live close to them.
Rail travel was hit hard by the coronavirus pandemic, meaning that stations and the retail businesses that occupy them suffered because of reduced footfall. Now that the world is gradually coming out of the pandemic, train station managers must look to build back revenue, and think more about how these areas can provide a valuable experience for customers, and in an environment that is welcoming.
A greater number of people will access train stations in the future, all wanting a satisfying experience but all with differing needs and expectations. So how can train stations evolve to meet demands and how does the design of a train station play a part in this transformation?
The participants of this virtual panel delved into various topics to discuss what station users want from their experience, how user experiences can be improved, how stations of the future need to be more sustainable and accessible, and how investments in train stations during this period of 'building back better' can give a much-needed boost to local economies and communities in the aftermath of the coronavirus pandemic.
Speakers
Johan Berhin, Founder & Designer at Green Furniture Concept
Johan is Founder & Designer of Green Furniture Concept. He is the designer behind the Nova C series that you can find in public places all over the world. He has an engineering and industrial background and received his design education at the TU Delft in Holland, and at Domus Academy in Milano. His industrial experience has given him a good knowledge of manufacturing and has fed a need to make things better – to find ways of manufacturing closer to nature.
Angus Campbell, Senior Partner – Deputy Head of Studio, Foster+Partners
Angus studied at Birmingham University and University College London, and joined Foster+Partners in 1990. Angus has developed a speciality in rail and infrastructure projects, which has seen him build on his early experience with the remodelling of St Pancras Station. Angus has led the design of the Haramain High Speed Rail project – a major infrastructure project conceived to forge new social and economic links by dramatically cutting journey times between the cities in western Saudi Arabia, and a new transport option for many of the pilgrims making the journey to the religious cities of Makkah and Madinah. He has also played a key role in the development of the Jeddah Metro Transportation Plan, which included the design and implementation of a comprehensive public transportation system for the city that brings together the strategic masterplan for how the city should grow over the next two centuries. The scope of the project included the design of 90 metro stations, 200 light-rail and bus rapid transit stations, 20 ferry ports, 500 bus stops, all  developed as a modular design that allows for the future development of areas around each of the stations. The modular design has provided Metro Jeddah with the opportunity to split the project into a number of separate PPPs. Angus is currently working on Sydney Metro, which includes the design of integrated underground stations and over site development for six key locations in the centre of Sydney.
Matt Stacey, Head of Stations, East Midlands Railway

Matt is currently Head of Stations at East Midlands Railway, responsible for the safe and efficient operation of 104 stations ranging from London St Pancras to rural Lincolnshire stations, and East Midlands regional hubs like Derby, Leicester and Nottingham. He leads a team of circa 450 frontline colleagues who work in, maintain and enhance East Midlands Railway's portfolio. Prior to this role, Matt worked as Station Manager at London Euston for West Midlands Trains, and in numerous other businesses in the Abellio rail and bus portfolio.
FAQs
Is the webinar free?
Yes – there is no charge to watch the webinar, either live or on-demand.
When will the webinar take place?
The webinar will take place live on 26 May at 15:00 BST
I'm busy. Can I watch it later?
The webinar will become available to watch on-demand shortly after the live webinar takes place.
What are the benefits of attending live?
During the live webinar, you'll be able to ask the speakers your questions, which will then be answered during the live Q&A session towards the end of the webinar.
How long will the webinar be?
This webinar will last for up to one hour.
Who will be moderating?
Craig Waters, Editor, Global Railway Review 
What do I need to watch this webinar?
All you need is a computer with an internet connection. Be sure to use headphones if in an office environment.
Do I receive a certificate?
Yes, you will receive a certificate if you attend the webinar live. The certificate will be sent with your on-demand video link.