Railway Transformation: Data-Driven Sustainability
Supported by:

In this pivotal moment for the railway industry, experts gathered to address challenges, including aging assets and climate change. They emphasised data-driven strategies for efficiency, safety, and sustainability, breaking down silos to enable smarter decisions.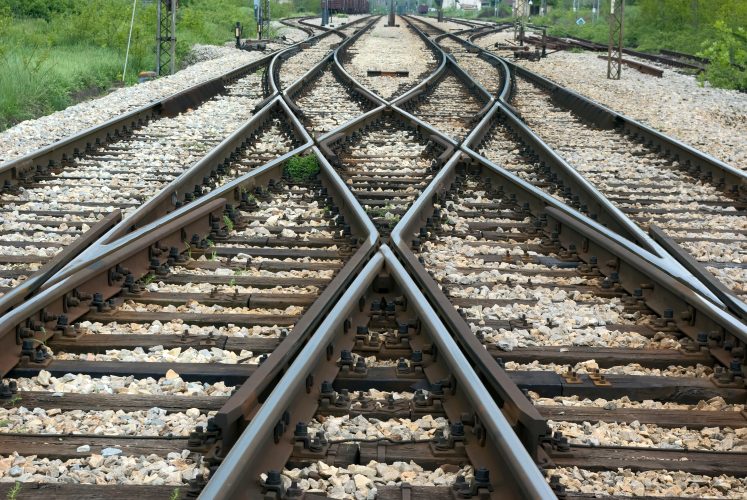 Navigating Transformation in the Railway Industry: Leveraging Data-Driven Solutions for a Sustainable Future
Watch this webinar discussion for free now!
The railway industry stands at a pivotal moment, facing a multitude of challenges that demand innovative solutions. From aging assets and a changing workforce to climate change and commercial constraints, the industry is undergoing significant transformation. This webinar brought together experts to delve into these challenges and explore how data-driven strategies can lead to enhanced decision-making, operational efficiency, and sustainable growth.
How can you unlock the full potential of your entire asset management strategy by leveraging data intelligently? Discover innovative strategies to optimise your railway operations, enhance maintenance practices, achieve environmental and sustainability objectives, and drive efficiency through informed decision-making.
The webinar highlighted and discussed various railway industry challenges including.
Addressing Aging Assets and Aging Workforce: Ensuring the longevity of railway infrastructure and retaining experienced talent.
Enhancing Customer Experience in Railways: Elevating customer satisfaction by focusing on network reliability, visual appeal, and real-time travel information.
Prioritising Safety: Innovative Approaches to Reducing Boots on Ballast: Exploring technology-driven methods to enhance safety by reducing the need for physical presence on tracks.
Navigating Climate Change and Weather-Related Risks: Adapting railway systems to changing climate conditions and building resilience against weather-related disruptions.
Railways as ESG-Driven Decarbonisation Agents: Highlighting their role in sustainable transportation while accelerating their own carbon reduction targets through effective data-driven asset management processes.
Overcoming Commercial Challenges for Efficient Operations: Optimising resources and efficiency to overcome commercial constraints and improve overall railway operations.
In the face of multifaceted and time-sensitive challenges, innovative solutions are essential. Data quality, volume, and sharing emerge as the key factors bridging these dimensions. By leveraging high-quality data, existing insights can merge with new perspectives on assets and services. The industry demands novel approaches to interventions, tackling complexity, integrating new assets, and enabling data-driven decisions for enhanced service provision. This entails breaking down silos, fostering collaboration, and expediting comprehensive decision-making, leading to superior outcomes.
The objective is simple: Enable people to make faster, smarter decisions that lead to better results.
SPEAKERS
Jude Carey, Head of Asset Management, Irish Rail

Jude Carey is Head of Asset Management for Irish Rail. His responsibilities include raising the Asset Management Capability of the Irish Rail network to gain ISO55001 accreditation, development of Irish Rail's Asset Management Information Systems and benchmarking. Jude is an active member of the Asset Management expert working group in the International Union of Railways (UIC). This group's membership comprises 11 of the leading European Railways. Jude is a double Institute of Asset Management "Global Achievement award winner" in 2020 Jude is co-author of two UIC publications
1. "A guide to implementing Asset Management in Rail"
2. "SAMP Application Guide for Railways"
Rennie Chadwick, Director – Transport & Mobility, Cohesive EMEA

Rennie is a senior leader with more than 35 years professional experience, 20 of which have been at Senior Management and Board level. He brings extensive expertise in the areas of business strategy, change management, data and digital strategy, BIM, information management, design management, asset management, sustainability and more. He is a true champion of innovation. His key area of expertise lies in transforming and improving business and organisational performance and processes through the practical application of innovative practices and technologies, data & digital strategies and strategic change management. Rennie leads our advisory team and our work in the Transport sector, supporting our clients by encouraging, exploring and driving the development and implementation of new ideas and leading-edge technologies that solve industry challenges.
Greg Hoile, Director – Transportation Industry Lead, Cohesive Americas

Greg is a seasoned digital Enterprise Asset Management solutions architect, implementer and project manager. He began his career with Maximo in 1994 and has created, delivered and managed solution implementations for many clients, with a specialization in the Transportation industry. He has implemented solutions for Amtrak, the NY MTA, DART and others over the past 18 years and has significant experience and industry awareness to bring high levels of value to a client as they progress through their journey through the definition and realization of an EAM strategy and solution set. As the Transportation Industry Lead for Cohesive Americas, Greg defines the strategic industry direction and solution set for Cohesive, to create and deliver full lifecycle asset management. Greg is an active and participating member of the Transportation and Maximo communities, the IAM and APTA.
KEY LEARNINGS
Data-Driven Railway Transformation: Gain insights into leveraging data to drive transformative change in the railway industry, addressing challenges from aging infrastructure, climate resilience and carbon reduction.
Optimising Operations: Discover innovative strategies to optimize railway operations, enhance maintenance practices, and improve overall efficiency through data-driven decision-making.
Enhancing Customer Experience: Learn how to elevate customer satisfaction by focusing on network reliability, visual appeal, and real-time travel information.
Safety Innovations: Explore data and technology-enabled approaches to enhance safety by reducing physical presence on tracks, ensuring a safer railway environment.
Railways as Sustainability Drivers: Understand how railways can play a crucial role in decarbonization efforts, showcasing them as sustainable modes of transportation contributing to broader environmental goals.
FAQs
Is the webinar free?
Yes – there is no charge to watch the webinar, either live or on-demand.
When will the webinar take place?
The webinar will take place live on 31 October at 14:00 UK Time
I'm busy. Can I watch it later?
The webinar will become available to watch on-demand shortly after the live webinar takes place.
What are the benefits of attending live?
During the live webinar, you'll be able to ask the speakers your questions, which will then be answered during the live Q&A session towards the end of the webinar.
How long will the webinar be?
This webinar will last for up to one hour.
Who will be moderating?
Elizabeth Jordan, Editor, Global Railway Review 
What do I need to watch this webinar?
All you need is a computer with an internet connection. Be sure to use headphones if in an office environment.
Do I receive a certificate?
Yes, you will receive a certificate if you attend the webinar live. The certificate will be sent with your on-demand video link.
ABOUT US
Cohesive brings you the world's leading digital transformation, enterprise asset management, asset delivery and asset service performance optimisation capabilities. We use the power of data, digital twins and artificial intelligence, and capitalise on new technology to optimise and automate operations. We build digital talents and cultures for improved and sustainable results.
Find out more | www.cohesivegroup.com/about-us/