How digital twins drive better outcomes in rail
Supported by:

Discover how rail and transit organisations across the world are leveraging digital twins to work smarter, not harder, to help increase efficiency, improve reliability, mitigate risk and optimise costs.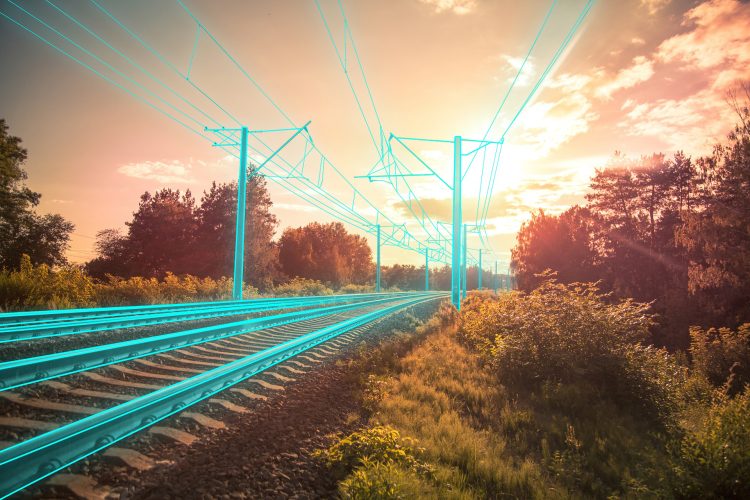 Register to watch the virtual panel discussion for free now!
Rail professionals face many challenges while working to deliver increasing levels of service, safety, and reliability. With ageing infrastructure, climate change, shorter deadlines, and labour shortages, managing the constant change that exists across our industry can be overwhelming.
In our increasingly connected world, digital technology and digital twins have the potential to rewrite the rulebooks. Like BIM almost 20 years ago, they are already changing how networks are designed, built, and operated, and within wider digital transformation strategies, will be key to future success.
Watch our panel of experts as they discuss and share how owner-operators and supply chains worldwide are leveraging digital twins to work smarter, not harder while delivering better business outcomes.
Learn how, through real-life use cases, digital twins are helping organisations adopt more collaborative working, gain access to trusted data, and deliver the visibility and insight needed to improve decision-making and enable improved outcomes.
In summary, attendees will learn how digital twins can help to deliver a better tomorrow in the form of a greener, safer, more adaptable, more future-proofed rail industry for everyone.
Key Topics Covered:
How digitalisation can drive better decisions and increase ROI
Improve and accelerate design and construction digital workflows.
Optimise rail maintenance strategies.
Real-life use cases demonstrating how organisations around the world are leveraging digital twins to synchronise work, gain greater visibility, and make more informed decisions.
How to reduce costs and improve overall safety and reliability.
SPEAKERS
Andrew Smith is a Senior Product Manager for Bentley's Rail and Transportation Portfolio 

Andrew has over 30 years of civil engineering software experience, with 25 years focused directly on rail and transit solutions globally.  Andrew is regarded as an industry expert in the management, integration, and analysis of railway related data, digital twins, and acts as a subject matter expert for Bentley's rail solution applications.
Prior to joining the Product Manager team, Andrew led Bentley's Professional Services team for Rail for over six years, successfully delivering technical leadership and rail operations and maintenance subject matter expertise around the world.
Alex Fowler is a Senior Civil Engineer from Arcadis 

Alex has over ten years experience. Alongside conventional project delivery, Alex's professional interests are focussed on the use of software and automation methods to improve delivery, reduce costs and innovate new technical services. 
Davide Porzio, Technology, Innovation & Digital Manager, Italferr S.p.A

Davide Porzio is a seasoned professional with six years of dedicated service at Italferr, where he holds the role of BIM Coordinator and CDE Manager. With a wealth of experience in the field of Building Information Modeling (BIM) and Digital Twin applications, particularly within the realm of large-scale infrastructure projects, specifically in the railway sector, Davide brings a comprehensive understanding of the integration of digital technologies throughout the entire lifecycle of infrastructure. His expertise spans from the initial design phases to ongoing management throughout the operational lifespan. Davide plays a crucial role as an expert in Digital Twin applications, ensuring that Italferr remains at the forefront of innovation in the rail industry.
FAQs
Is the webinar free?
Yes – there is no charge to watch the webinar, either live or on-demand.
When will the webinar take place?
The webinar will take place live on 22 November at 12:00 UK Time
I'm busy. Can I watch it later?
The webinar will become available to watch on-demand shortly after the live webinar takes place.
What are the benefits of attending live?
During the live webinar, you'll be able to ask the speakers your questions, which will then be answered during the live Q&A session towards the end of the webinar.
How long will the webinar be?
This webinar will last for up to one hour.
Who will be moderating?
Elizabeth Jordan, Editor, Global Railway Review 
What do I need to watch this webinar?
All you need is a computer with an internet connection. Be sure to use headphones if in an office environment.
Do I receive a certificate?
Yes, you will receive a certificate if you attend the webinar live. The certificate will be sent with your on-demand video link.
ABOUT US
Bentley Systems (Nasdaq: BSY) is the infrastructure engineering software company. We provide innovative software to advance the world's infrastructure – sustaining both the global economy and environment. Our industry-leading software solutions are used by professionals, and organizations of every size, for the design, construction, and operations of roads and bridges, rail and transit, water and wastewater, public works and utilities, buildings and campuses, mining, and industrial facilities. Our offerings include MicroStation-based applications for modeling and simulation, ProjectWise for project delivery, AssetWise for asset and network performance, Seequent's leading geoprofessional software portfolio, and the iTwin platform for infrastructure digital twins. Bentley Systems employs more than 4,500 colleagues and generates annual revenues of approximately $1 billion in 186 countries.