Security solutions for tomorrow's railway applications
Read this Whitepaper from Vecow to learn more about how security solutions can help solve the complex challenges of rail surveillance.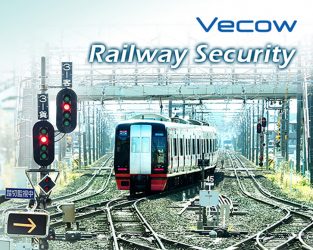 Vision systems for rail applications can serve many purposes, from the very mundane to those that can protect passengers. The obvious uses are to constantly monitor tracks to ensure that the railways remain clear of obstructions and to ensure that trains are where they are supposed to be at any given time.
Lately, such systems have been deployed to make sure that people are in the places they are supposed to be, to ensure that no unnecessary injuries occur. In some cases, the surveillance systems can monitor the heath of trains themselves.
Take a look at this Whitepaper to understand how security solutions from Vecow can help solve the challenges that can be encountered when designing a system aimed at surveillance for rail applications.