Interview: Jolanta Skeivelienė, Head of the Railway Industry Department, Blue Bridge Code
Jolanta Skeivelienė, Head of the Railway Industry Department at Blue Bridge Code, explains how the CargoRail solution can help rail freight operators simplify their processes, avoid errors and save time.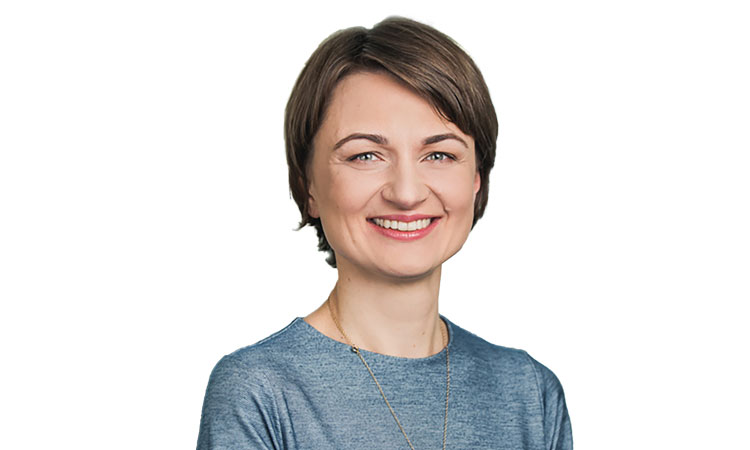 What are the main reasons a rail freight operator should consider digitalising its processes?
Digitalisation is a good habit, like diet or exercise. It helps an organisation stay fit and strong and outrun its competitors. But as with any practice, it can be overused and not deliver the desired results. That is why we see ourselves as partners to help organisations grow and adapt to changing business conditions. In implementing CargoRail, we usually follow these steps to ensure railway operators obtain value from digitalisation:
1. Implementing basic operations
This is a vital, but often overlooked, step which includes key data and change management processes. It can take months, sometimes more than a year even, for the people in an organisation to get used to a new way of working, reporting, and managing. We work together closely with everyone involved to ensure an organisation is ready to proceed.
After this step, an organisation can operate faster, with fewer errors and greater efficiency, and the workplace is decentralised (work from anywhere is possible). Onboarding of new employees is faster and more efficient as well.
2. Automation and reporting
This is the cherry on the cake. Once the client trusts its data and CargoRail as a solution, we start rolling out automated processes. They reduce the amount of work needed and ensure data quality. The role of the client's employees changes from execution to monitoring and correction.
At this stage, less work is required of the back office and the quality of work increases. Automated mechanisms mean fewer employees are needed to do the same work. Overall, processes become easier to control and predict. At the same time, integrations with third parties, such as other countries' customs agencies, optimise our client's work and that of their clients and partners.
3. Measuring and adjusting
When the client is ready to move to the next stage, we agree on the goals and the processes to achieve them. We usually work together to find solutions for specific business situations and implement them through software and process changes. Then we use analytics tools to measure success and improve or fine-tune the solution.
At this point, the client can tackle new opportunities faster than competitors and is focused on new horizons, not past problems.
How can the CargoRail solution help the rail freight sector adapt to changes due to the coronavirus pandemic?
It helps in many ways, but I would point out three in particular. First of all, because of how CargoRail works and is accessible via web browser, all roles can be carried out without close contact. So CargoRail makes it possible to work in a safe and mobile way without losing effectiveness. Secondly, management and the back office can monitor and assist field operations thanks to near real-time data availability. And thirdly, data integration and analysis capabilities enable smooth processes and improvement programmes even in the middle of a pandemic.
Where has CargoRail been implemented and what has the feedback been so far?
CargoRail is up and running in Lithuania and Ukraine, and implementations in Poland are now in progress. Clients' feedback and understanding of the shared vision is very positive. We see significant advances in their processes which is making them more agile and ready to compete globally.
At Blue Bridge Code, Jolanta Skeivelienėis responsible for the Railway Industry Department's vision, development, and culture. Her initiative and dedication have built the entire department from an initial small team.