The impact of COVID-19 on Indonesia's transportation industry
As Indonesia continues to digitally transform, Erni Basri, Head of the Railway Engineering Centre for the Western Part of Java Island Indonesia, and Directorate General of Railway and Ministry of Transportation Indonesia, explains the significance and development of smart cities and smart railway transportation across the country, despite the challenges of the COVID-19 pandemic.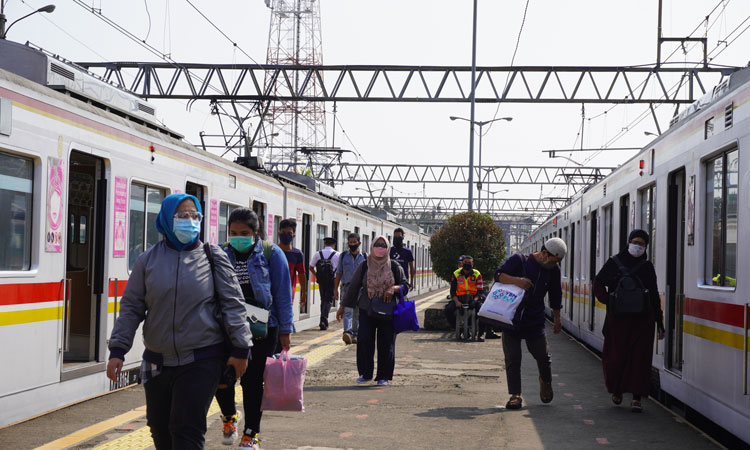 Digital transformation, including digitalisation, is currently a very important matter for all, specifically in the post-COVID-19 environment. Vice President of Indonesia, Ma'ruf Amin, recently commented on digital transformation, identifying it as one of the government's priority programmes to support development in various fields in Indonesia, in accordance with Indonesia's President, Joko Widodo's implementation of five national acceleration agendas. These agendas support all aspects that encourage national acceleration, including transportation. Smart transportation, as one of the systems and approaches to supporting infrastructure for smart cities, is also a long-term programme developed to improve the quality of life for city residents. More generally, the government is striving to provide sustainable, quality of life improvements to communities for all people in Indonesia, through its programmes by 2050.
The development of transportation and progress of Indonesian Railways can be realised through integrated trains that are secure, safe, comfortable and reliable, providing affordable, modern services. However, transportation as an industry has been significantly impacted by COVID-19, with rail transport seeing decreased passenger numbers.
Indonesia's developing digital railway
Indonesia's railway currently operates around 5,900km of railway lines, including double-track lines, and roughly 2,700km spread across the islands of Java, Sumatera, and Sulawesi, (not operated by Indonesia Rail). Rail transportation decreased by 56 per cent compared to the previous year, pre-COVID-19. Furthermore, rail freight decreased slightly by 4.5 per cent.