In-Depth Focus: Noise & Vibrations
In this In-Depth Focus, industry experts examine three projects – SILVARSTAR, TRANSIT and FINE-2 – and how they are playing a part to understand the complex challenges around noise and vibration of railways and what can be done to reduce nuisance.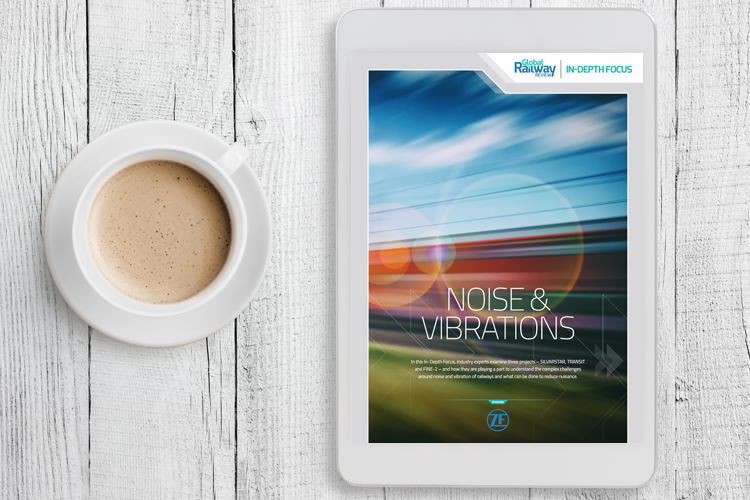 Noise and vibration work in the FINE-2 project
Scott Heath, Coordinator of the FINE-2 project, details the project's work around rail sector noise and vibration, and how its dedicated work packages, in conjunction with TRANSIT and SILVARSTAR, are seeking to comprehend, in fine detail, the sound generated outside of the train.
SILVARSTAR project: Soil vibration and auralisation software tools for application in railways
In this article for Global Railway Review, we discover how, in the work of the SILVARSTAR project, the development of auralisation and visualisation tools can be used to predict, and demonstrate, railway noise using virtual reality technology.
The TRANSIT project: Innovation towards train pass-by noise source characterisation and separation tools
Railway transport produces less CO2 and consumes less energy than road and air transport modes; it also requires less space than road transport. However, noise and vibration (N&V) levels in the vicinity of railways are a major environmental challenge for the railway sector. In addition, a competitive railway transport system demands better passenger comfort. In this article, we discover how the TRANSIT project is responding to these very issues.