In-Depth Focus: Signalling, Communications & Train Control Development
To transform railways for passengers and freight operators, the deployment of modern signalling, communications and train control technologies is crucial in order to increase capacity, reduce delays, enhance safety, and drive down costs. The authors in this In-Depth focus explore the developments in ERTMS/ETCS/GSM-R, and the potential that FRMCS offers rail networks in Europe.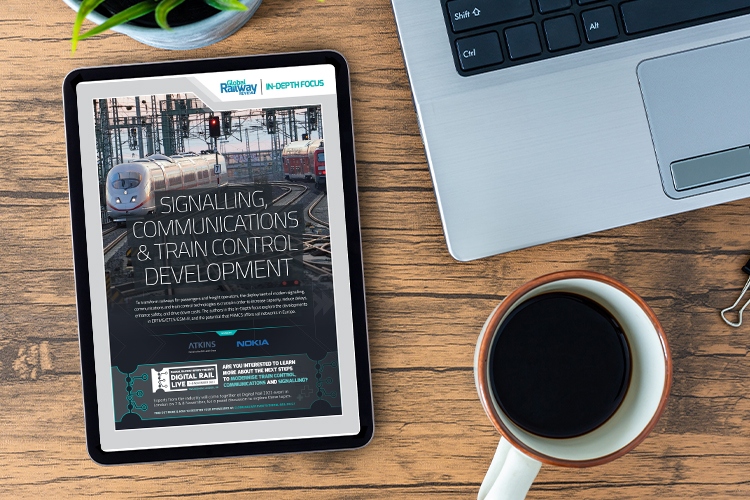 ERTMS next level: evolving from ETCS to a genuine European Rail Traffic Management System
Michel Ruesen, Managing Director of the ERTMS Users Group (EUG), explores ERTMS and its implementation across Europe, looking at the ways that the deployment has evolved over time.
Supporting on-board European ERTMS deployment 
As the European Coordinator for ERTMS at the European Commission (EC), Matthias Ruete writes about the tipping point that Europe is reaching in regard to ERTMS implementation and the vicious cycle that must be broken in order to realise its maximum potential.
How to take forward ERTMS for a modern Italian railway system
The introduction of an ERTMS/ETCS Accelerated Plan is a great challenge for the whole Italian railway system. Rete Ferroviaria Italiana (RFI) is one of the main developers of the system, used to overcome the market constraints imposed by the legacy national signalling systems and achieve an interoperable European rail network. Fabio Senesi, Chiara Iommazzo and Gaspare Antona from RFI, explain more.
Unleashing the potential of FRMCS together
Nicholas Shrimpton, UNIFE Technical Affairs Manager, writes about the potential that FRMCS offers the European railway network and explores the challenges that operators are faced with when making the transition.
Signalling: back on track and moving at pace to modernise UK rail
In this interview with Global Railway Review, Fraser Greenwood, Engineering Director for Signalling at Atkins, explains how the organisation is contributing to the delivery of a digital railway of the future for the UK.
The future of railway communications: first steps
Karsten Oberle, Head of Rail at Nokia, and Pierre Cotelle, Telecom Networks Solution Director at Alstom, share details about the progression of implementing future rail communications, and outline some industry use-cases including from India and Germany.