In-Depth Focus: Technologies for Greener Rail Freight Operations
With the need to decarbonise the transportation sector greater than ever before, rail freight has a crucial role to play in meeting sustainability targets. The authors in this In-Depth Focus explore how technology can be used during freight operations to eliminate carbon emissions while still meeting commitments to customers and the economy, as well as the challenges and opportunities these technologies present.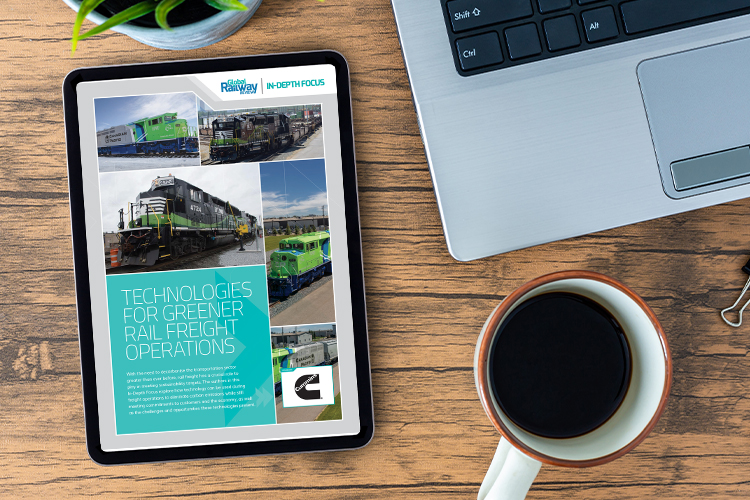 Opportunities for environmental progress for U.S. rail freight
Ian Jefferies, President and CEO of the Association of American Railroads (AAR), details four areas that the U.S. rail freight industry needs to improve in order to reduce their reliance on fossil fuels and lessen their overall environmental impact.
Canadian Pacific's journey towards operating hydrogen freight locomotives
How can a railroad eliminate its carbon emissions while still meeting its commitments to its customers and the larger economy? This question is one that Dr. Kyle Mulligan, Assistant Vice-President, Operations Technology at Canadian Pacific (CP), explains CP sought to answer with its 'Hydrogen Locomotive Program'.
Norfolk Southern: Sustainability with every shipment
Josh Raglin, Chief Sustainability Officer at Norfolk Southern, details the customer centric strategy that the North American freight railroad are using to further their commitment to sustainability and how this drives value for customers, shareholders and the planet.