What we learned from InnoTrans 2022
With 2,834 exhibitors from 56 countries and visitor numbers reaching over 137,000, the success of this year's trade fair has once again proved that it is the centrepiece of the industry for rail professionals to exchange expertise, knowledge and ideas.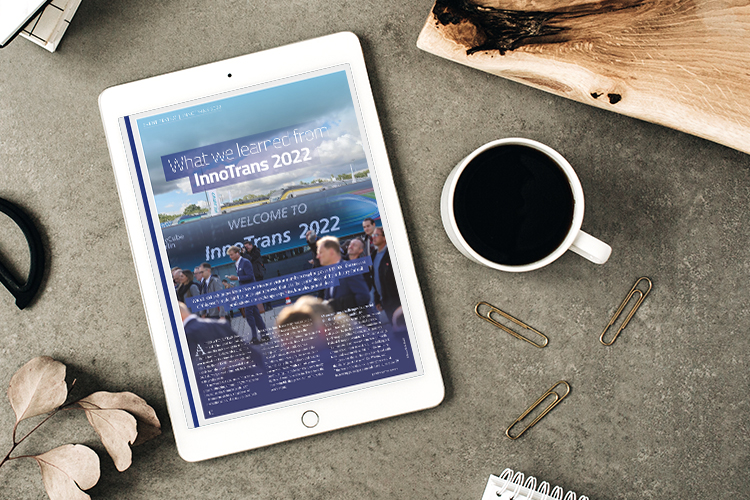 After a four-year absence, the world of transport technology and mobility met once again at InnoTrans in Berlin from 20-23 September 2022. This year marked the 13th time the trade fair was held at the Berlin Exhibition Grounds and details from the organisers revealed that the 2022 show registered a similarly high demand as its predecessors.
There were 2,834 exhibitors from 56 countries present, attracting around 137,394 visitors to descend on the German capital city.
Numerous visitors, a high level of internationality, and many business deals characterise InnoTrans every year, as do the broad market coverage and high innovation density. With 250 world premieres, the exhibitors presented more innovations than ever before, including 128 vehicles and exhibits on the popular track and outdoor areas.
Global Railway Review was among the exhibitors, and it was great to see so many of our existing clients, authors and readers, plus new contacts. With a lot of ground to cover during the trade fair, there were many sights and sounds to take in. Download this feature to read more about the show's success and what were the most valuable things we learned from this year's event.