The French railway reform and other European policy matters
2014 may not have run its full course quite yet, but it has already been marked in France by the adoption of the French railway system reform in early-August, therefore heralding the advent of a new public-sector organisation englobing SNCF and the infrastructure manager set-up in 1997, RFF (Réseau ferré de France). Jean-Pierre Audoux – Director General of the French Railway Industry Association (FIF) – outlines the key elements in this controversial decision and the factors going forward to ensure success is delivered in the longterm, plus commenting on the other work the FIF is involved with on several strategic European policy issues…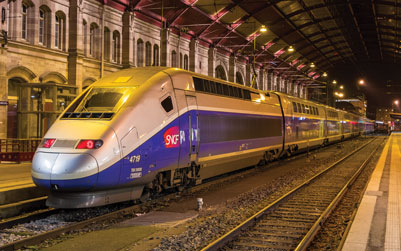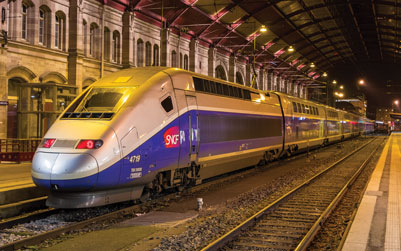 2014 may not have run its full course quite yet, but it has already been marked in France by the adoption of the French railway system reform in early-August, therefore heralding the advent of a new public-sector organisation englobing SNCF and the infrastructure manager set-up in 1997, RFF (Réseau ferré de France). Jean-Pierre Audoux – Director General of the French Railway Industry Association (FIF) – outlines the key elements in this controversial decision and the factors going forward to ensure success is delivered in the longterm, plus commenting on the other work the FIF is involved with on several strategic European policy issues.
In the wake of the National Railway Conference in the autumn of 2011, all the sector stakeholders including the State have come to the realisation that the business model currently used for the French railway system is no longer sustainable given its recurring losses (ranging from €1.5 billion to €2 billion annually) and its increasing debt burden (€36 billion in 2011, and forecast to reach €65 billion by 2025).
Hence the decision made by the State, immediately after the election of François Hollande as the new President of France in May 2012, and following the parliamentary majority subsequently secured by the socialist party, to start working on a new project underpinned by the following principles:
Reconstitution of an 'integrated enterprise' to culminate in RFF reintegration with the 'SNCF Group'
Return to a 'strategic role' for the State at the helm of a high-level railway committee
Non-involvement of the Regions in the governance of the new system
Non-opening of the rail passenger sector to competition before the deadlines set by the UE institutions (2019? 2022?)
Retention of the railway-staff status in force since 1938
Widening of the competency scope of the Office of Rail Regulator (ARF) to include economic issues.
Like numerous other French rail system stakeholders, the French Railway Industry Association (FIF) had voiced its preference for a reform primarily focused on economic performance and competitive emulation as a way of imparting 'virtuous dynamism' to the former model.
Issue
Related organisations
Related regions