European mixed traffic: High-tech solutions to optimise performance and LCC
Posted: 9 December 2015 | Craig Waters, Editor of Global Railway Review | No comments yet
In an interview with Craig Waters, Editor of Global Railway Review, Dieter Fritz, Chief Executive Officer of voestalpine VAE GmbH and Frederick Kübler, Chief Sales Officer of voestalpine Schienen GmbH, discuss the customer-beneficial synergies between the group's rail and turnout businesses, plus their future expectations with regard to European market developments.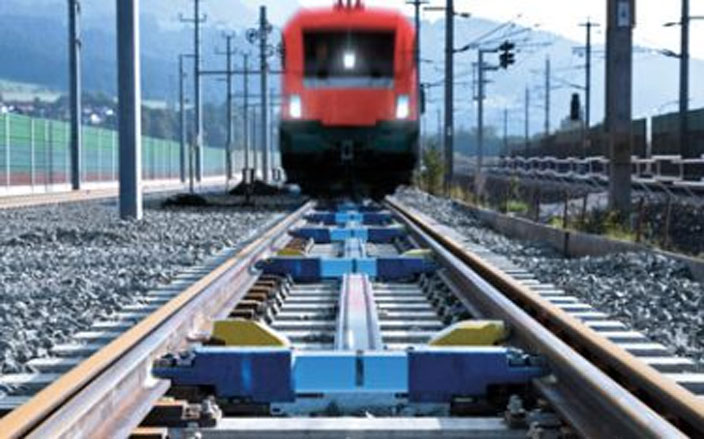 IWaters: voestalpine enjoys a worldwide reputation as technology and quality leader; how would you assess the specific prospects of your rail and turnout businesses?
Kübler: We move ahead on the innovation-focused growth track that forms the lynchpin of our strategy. Our dedicated rail mill at Leoben/ Donawitz is by far the largest in Europe. It also ranks high as one of the most powerful worldwide, for example it features the highest heat treatment capacity, globally. To cope with customer demand for voestalpine high-performance rails we added a fourth daily shift this year; quite unique in our industry nowadays, considering most of our competitors currently suffer from a serious underutilisation of assets! For us there is no problem, as long as the premium market is growing and we stay ahead of our competition with products like the 400 UHC® HSH® rail grade for the European mixed traffic, as it performs two times better than ordinary premium rail steels.
Fritz: The same applies to the voestalpine turnout business unit which of course uses the rails that are supplied from her sister company whenever possible. Being the global market leader with approximately 45 local production sites – that means not only throughout Europe, but also in the NAFTA, South America, the Middle East and Africa, China, India and Australia to name only the most important regions – we deliver trendsetting switch and crossing solutions for the most demanding requirements as well as services from planning up to maintenance. Especially fast-growing high-tech products are advanced turnout setting and monitoring systems – I think it is correct to say that our signalling technology is setting new benchmarks.
Issue
Related topics
Related organisations