SBB – on track towards energy efficiency
Posted: 31 January 2017 | Oliver Johner, Head of SBB's Energy Saving Programme | No comments yet
Travelling by train uses four times less energy than driving a car and utilises 90% hydropower too. Swiss Federal Railways AG (SBB) already makes a major contribution to sustainable mobility – and will continue to do so in the future. However, it also remains the largest consumer of electricity in Switzerland and, due to the ongoing expansion of services, still more traction power will ultimately be needed. This article, from Oliver Johner, Head of SBB's Energy Saving Programme, addresses the ambitious plans of the Swiss rail company to achieve greater energy efficiency.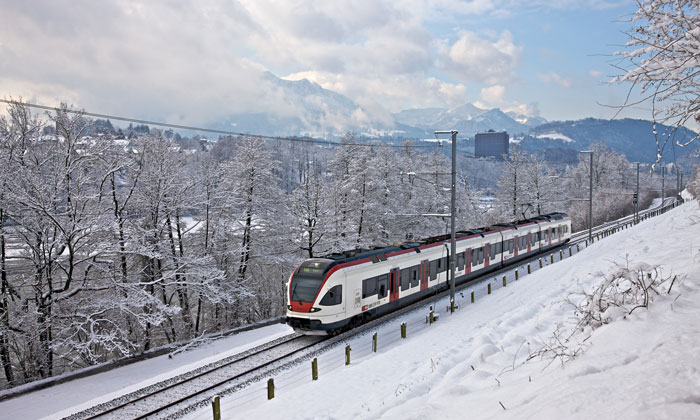 SBB is aiming to save 20% of its anticipated annual energy consumption for 2025, equivalent to 600 gigawatt hours. For this purpose SBB has implemented a comprehensive energy saving programme. Adaptive control (ADL) holds great savings potential. This software calculates an energy-optimised driving profile for all trains that also has a positive effect on timetable stability and punctuality.
Background
Rail is the backbone of sustainable mobility in Switzerland. Swiss Federal Railways AG (SBB) transports 1,210,000 passengers and some 205,000 tonnes of freight every day in a manner that is both energy efficient, climate-friendly and safe. With an average of 90% hydropower in the traction power mix and a completely electrified network, SBB is one of the most environmentally-friendly railways in Europe. From 2025 trains are set to run on electricity generated entirely from renewable energy sources.
At the same time, however, SBB's energy consumption is rising due to the expansion of services as well as heavier power-hungry rolling stock. Within the framework of its energy strategy and energy saving programme, SBB is aiming to reduce its anticipated annual energy consumption for 2025 by 20%. This is equivalent to 600 gigawatt hours or the annual energy consumption of 150,000 households. To reach its ambitious energy-saving target, SBB is reviewing the savings potential and implementing energy-saving measures throughout the company and along SBB's entire value chain. Some 25 specialists from various disciplines are currently responsible for the implementation of over 250 economically viable measures.
Important elements include technical innovations for rolling stock, fixed installations and buildings, energy efficient service planning, as well as innovations in railway production.