Interview Spotlight: SBB discusses how new opportunities in information and communication technologies are changing business models
Peter Kummer, Head of Information Technology and Chief Information Officer at SBB, discusses how new opportunities in information and communication technologies are changing business models, the value chain and customer behaviour, and the potential these trends offer SBB.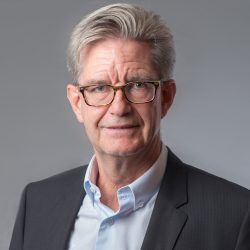 Digitalisation is in full swing. What does this mean for SBB?
The climate in which SBB operates is fundamentally changing due to digitalisation. Nowadays our customers are well connected on a digital level, meaning they have very high expectations regarding being kept up-to-date with relevant information about their individual journey route; at any time from any place. New market players, such as long-distance coaches or even self-driving cars, are no longer utopian ideas; they will expand and enrich the existing range of public transport. It is no longer a question of 'rail versus road' but of enabling customers to optimally combine the strengths of various modes of transport. For example, one aim is to use digital services to offer customers personalised added value throughout the travel chain based on real-time data. By doing this, SBB wants to develop into an overall public transport mobility integrator and offer its customers a simple, personalised door-to-door service.
What opportunities do you think digitalisation has to offer?
Without a doubt, digitalisation is the key to the mobility of the future and could mean a quantum leap for the railway industry. We are already taking advantage of the opportunities that digitalisation brings in many areas and we will focus even more on these in the future. For example, big data models and real-time, data-based decisions already help us to optimise capacity, punctuality and energy consumption in rail traffic capacity management. We developed our own Rail Control System, an effective scheduling system that optimises efficient rail traffic capacity which is now also being used in Belgium and Germany.
The latest digital applications also allow us to interact with our customers along their individual travel chains in completely new ways. By grasping the chance to hand our customers their own personal digital travel companion, we can influence customer satisfaction even more directly and continue to improve it. With a great deal of innovation, we are working to create the railway of the future; driving digitalisation and automation forward in a consistent and comprehensive way.
How is SBB investing in digitalisation?
SBB has an integrated approach to the digital transformation, which is why it is becoming increasingly important to invest in new ICT technologies alongside traditional railway system investments. For example, we will use automation and new technologies in rail services to increase rail traffic capacity by a further 30 per cent and significantly reduce costs. We promote innovative ideas and support open data initiatives, for example, which yields new approaches to problem-solving and promising partnerships in the digital ecosystem.
In your opinion what is the mobility of the future going to look like?
Mobility will become less complex, faster, more flexible and virtually tailor-made in the next few years. Digital developments will transport the people in Switzerland and the whole of Europe into an age of the smart city and managed mobility. Trains and cars will communicate with each other and we will communicate with them. The Internet of Things (IoT) will become a reality. New players will expand and enrich the existing range of public transport: Long-distance coaches, self-driving vehicles, carpooling and car-sharing will enable brand new, customer-oriented combinations in public transport. Making the public transport system of today into the personalised, smart mobility of tomorrow – with SBB as the reliable rail company continuing to connect Switzerland.
Related organisations
Related people