'Pioneering' partnership reshapes industrial relations mould
MTR Crossrail and ASLEF have created a culture that cultivates a business partner relationship between the two organisations, and their ongoing commitment to this process is being driven from the top. MTR Crossrail HR Director, Alison Bell, and ASLEF District Organiser, Nigel Gibson, explain this cutting-edge partnership, how the past four years' hard work has paid off and what the future holds.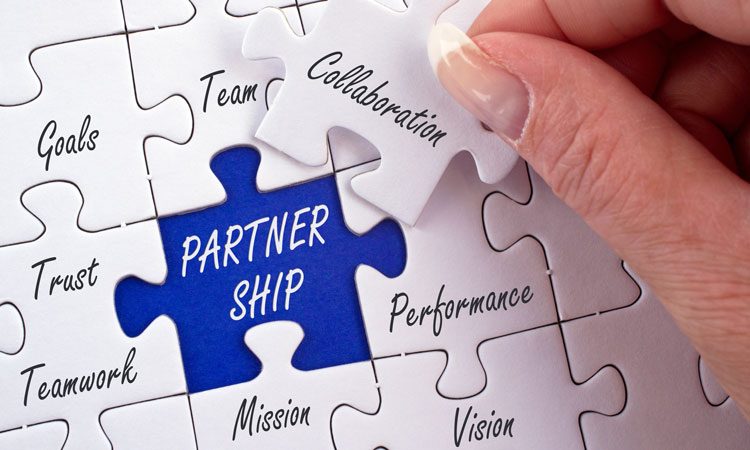 Rail sector industrial relations have historically been challenging for all involved, however, in 2014, MTR Crossrail and ASLEF (Britain's trade union for train drivers) began to develop, what has been called by sector specialists, a 'pioneering' partnership which is unique to the industry and underpinned by a strong collective bargaining procedure.
The dedication to developing this relationship has led to an improvement in productivity and performance for MTR and has given ASLEF a wider influence in the workplace and legitimate role in influencing company strategy.
"Our partnership is very wide-ranging and illustrates a real commitment from both parties to work together to achieve mutual gains, problem solve, understand our respective viewpoints and trust each other's good intentions," Alison explained.
"The partnership means that we work together, in detail, on a range of issues including recruitment, pay and conditions, rostering, timetabling and even the new drivers' cabs for the Elizabeth line."
Nigel said: "Working together means that we play a key role in improving pay, conditions and prospects for our members, and can now operate in a 'no surprise' culture. ASLEF and MTR employees are aware of the strategic challenges the company faces and can discuss these with all the parties affected to come up with joint solutions."
The relationship has recently been recognised by the Involvement and Participation Association (IPA) too, the UK-wide organisation dedicated to sharing best-practice in employee engagement, partnership and employee voice in the workplace, which has called the work 'pioneering' and the relationship 'an inspiring example'.
There are results behind the words too. This industry-first relationship has delivered far-reaching changes. MTR Crossrail became the first train operator in the country to officially sign ASLEF's Charter for Apprentices; MTR responded to union concerns over the lack of diversity amongst its train drivers nationally and now the profile has changed significantly – 12 per cent women, 25 per cent ethnic minority, 47 per cent under 35; MTR Crossrail's drivers have been closely involved in a range of projects including the design of the cabs for the new trains built by Bombardier, and in rolling stock design, liaising with Transport for London (TfL).
Nigel commented: "We have also been involved in working on a range of wellbeing policies, such as family friendly initiatives, wellbeing programmes and health and safety training as well as career progression schemes. Working together on projects in this manner means that the employee experience and engagement is as positive as possible."
Alison noted: "One of our overriding objectives is not only to develop, sustain and continue to improve our working relationship with ASLEF, but also to make sure that we are an aspirational place to work and to be the employer of choice for people in the industry."
But for some there is a more telling illustration of the partnership's success – the fact that there has not been any industrial action, at any level, including during the introduction of driver-only operated trains.
Alison said: "The partnership has helped our management at both a strategic and operational level by creating a culture of involvement and participation, improving decision-making and supporting change management, all of which contribute to the improvement we have seen in performance and productivity. The partnership provides a positive way of identifying and managing change, as well as engaging with our workforce.
"MTR is completely committed to this partnership and, now it has been several years since we first introduced the approach, it is deeply embedded within our operational culture."
ASLEF reports that it has felt no need to initiate industrial action as, thanks to this relationship, matters have always been resolved amicably. With a shared pragmatism and recognition of the importance of maintaining transparency for the long-term, a new acceptance of the role of the union as a business partner has emerged.
Lord Monks of Blackley, current President of the IPA and a previous General Secretary of the TUC, said the partnership was "an exemplar to other organisations and trade unions" and that it reaffirmed his "long held belief that mutual gains accrue to employers and employees if trade unions and managers establish relationships of trust, identify their common interests…and deal with the challenges and disagreements that will inevitably arise".
In March 2018 the Department for Transport (DfT) set out initial ideas on how the rail industry could form a new approach to industrial relations to smooth the introduction of new technology and changes to employees' roles, but MTR and ASLEF have already created a tried and tested, effective, productive, mutually beneficial relationship to deliver the DfT's aspirations and both MTR and ASLEF are happy to share their experiences with the industry, or indeed the DfT.
Nigel commented: "Our relationship with MTR needs to be looked after so that it can survive personnel changes and operational challenges in the future. The business partnership is going well and we need to keep it that way; it's taken a great deal of effort and ongoing commitment, which we want to continue to build on."
Alison concluded: "We're proud to be part of this partnership and we have absolute confidence that whatever challenges face us in the future, we can overcome them together, in a unified, positive and proactive approach that ensures an exceptional employee experience and the professional delivery of our suite of services."
Biographies

Alison Bell is a Chartered Fellow of the Chartered Institute of Personnel and Development and joined MTR Crossrail as HR Director in August 2014, a month after the firm won the contract to operate the Elizabeth line. Alison was previously Senior HR Business Partner and Deputy HR Director at London Overground.

Nigel Gibson has spent his life in the railway industry, first as a train driver and then as trade union official. He was a local rep and served on company council before being elected to the union's eight-strong executive committee. He is now ASLEF's full-time District 5 Organiser, a position to which he was first elected in 2012, and the lead officer for negotiations and relations with c2c, Crossrail, Freightliner Heavy Haul, Freightliner Intermodal, GB Railfreight and Greater Anglia.
Related topics
Related organisations