High-Speed Two: What will the passengers want?
Britain's new north-south railway – better known as High Speed 2 – has now entered a hugely significant phase in its development, with building of the first phase of the network between London and Birmingham now moving ever closer to becoming a reality. But what will the people who will actually travel on the network want from a new high-speed rail service? Andrew McNaughton – HS2 Ltd's Technical Director – explores further.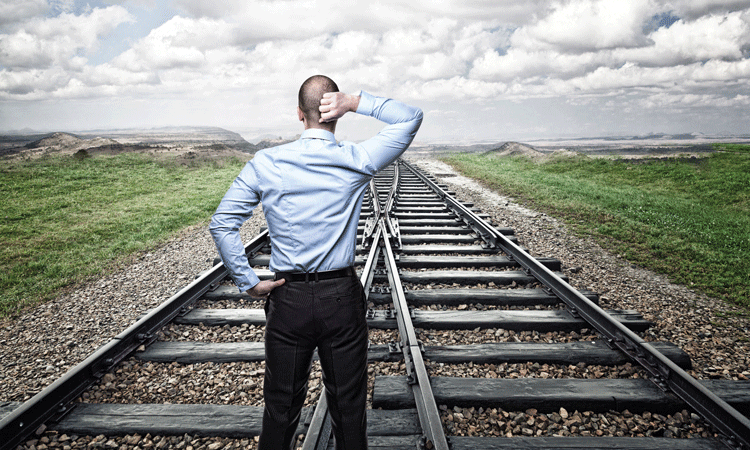 It is fair to say that Europe's largest infrastructure project has not been without some controversy – the proposals were first published in 2010 and there has been an intense scrutiny of the benefits that HS2 can bring ever since.
Along with the consultations we have had with communities living near the planned route there has been much debate on the merits of the project – particularly in the autumn of 2013 – between the UK's main political parties. 
We have had to do a lot of work to make our case and convince people that this vital infrastructure investment will deliver significant new capacity on our crowded railways. That it will shorten journey times and improve transport connections between England's biggest cities. That it will have a significant role to play in addressing the economic imbalance between London and the regions in the Midlands and the North.
The debate could not continue indefinitely as the key rail artery between Glasgow and London – The West Coast Main line – will effectively be full by the middle of the next decade. Talking had to be replaced by action if HS2 was to go ahead and be ready in time to meet the increasing demand. And in April 2014 a crucial vote by MPs was won in the UK Parliament that firmly established the principle in law of a new high-speed rail line connecting London and the West Midlands.
No longer 'if', but 'when'
With an overwhelming majority of 411 MPs backing the powers to construct and run this first phase it is now no longer a case of 'if' we build HS2 but when and how quickly can we get it done? When will the first trains be ready? How will the stations look? And thoughts are increasingly turning towards the passenger experience and imagining just what it will be like to travel on the first new railway going north of London for 120 years.
As well as updating you on the project's progress and looking ahead to what will be happening in the next couple of years before work formally starts on building this much-needed new transport infrastructure, I also want to explain the unique passenger-focused work we are doing to ensure that HS2 is a travel experience like no other in the UK.
The Parliamentary examination of the plans is expected to continue into 2016. A specially selected committee of MPs are hearing in person from organisations and members of the public that are directly affected by the new railway to see if any changes need to be made. Though it does slow the project's timetable down this is a fine example of British democracy in action and we are doing all that we can along with the Department for Transport (DfT) to help the committee through this process.
All being well, we hope to see the Parliamentary stage completed on schedule and then we can begin the serious business of getting on and constructing the line in 2017. This will mean four new stations in total. One at Euston in central London, Old Oak Common in north-west London, Birmingham Interchange serving Birmingham Airport and the wider region, plus a landmark station at Curzon Street in the Eastside redevelopment area of Birmingham.
Developing proposals
We are also continuing to develop our proposals for the second phase of HS2 beyond Birmingham to Leeds and Manchester. More information on this will be announced later in 2014. But back in March 2014, our new Chairman, Sir David Higgins – who as Chief Executive of the Olympic Delivery Body was one of the key personnel who brought the hugely successful London 2012 games in on time and on budget – made some recommendations to Ministers to bring forward part of the second phase proposals and build beyond Birmingham sooner.
He suggested that we push on 43 miles further north of Birmingham and develop a major new rail hub at Crewe. This would bring the benefits of HS2 in the north-west of England sooner. And in addition he also wants to get on and speed-up the timetable to complete the second phase of the network earlier than 2033 as originally planned. This was all accepted in principle by the UK's Transport Secretary, Patrick McLoughlin. 
In a further attempt to improve transport links outside London, the Chancellor George Osborne asked HS2 Ltd to explore plans for an east-west high-speed line in the north. This would connect Liverpool, Manchester, Leeds and Sheffield. That is alongside the assessments of possible extensions of HS2 to Edinburgh and Glasgow in Scotland that we have been considering for some time.
In mid-July 2014 we announced plans to move our Construction HQ to Birmingham – England's second largest city and the heart of the HS2 network – bringing 1,500 jobs into the region. Some employees will be transfers from our London base, but the majority will be brand-new, highly-skilled roles.
This is all part of the plan to make sure that the benefits of HS2 are spread around the country rather than being sucked into the capital. The big cities outside London will receive a welcome boost and there will be regeneration opportunities along with the improved transport connections between them.
After a period of uncertainty in the summer of 2013, these developments have given increasing confidence to investors that the new north-south rail is very much going to happen.
Renewed confidence
So with this renewed confidence, preparations for the design and build of HS2 are continuing apace. We held our first design vision conference – at the iconic Irongrid building that is part of the regeneration zone between Kings Cross and St Pancras train stations – a fine example of how a formerly neglected part of a city can be reinvigorated through transport infrastructure investment. We have also established a Passenger Panel.
The panel is a group of 40 people of all different ages and backgrounds from around Britain that have been brought together to discuss what they find difficult about travelling around Britain's current rail network and what improvements and innovations they would like to see on HS2.
The idea of putting together a Passenger Panel came from the late, great Peter Nock – HS2 Ltd's much-missed Operations Concept Manager – who sadly passed away in early-2014 after a short illness. Peter quickly became known as our 'passenger guru' as he was so passionate about making sure that everyone connected with the design and engineering of the new railways should always be thinking about the needs of the people who would be travelling on it.
He had a thorough understanding of information technologies and this coupled with a keen eye on new developments allowed him to imagine what people might want in the future.
He said: "Technology change is relatively simple but understanding and predicting people behaviour is much harder. So focus on the people and let the technology follow."
What our Panel is telling us is that there are four main areas where they would like to see improvements. Firstly, they want seamless booking and boarding, easy ticket technology and easy luggage transit. Secondly, they would like our new railway to make it easier to connect to other rail and transport links, ideally all using the same ticket. Thirdly, they want a seat.  And they would like a spacious, comfortable seat at that. This may seem obvious but if you have travelled on Britain's overcrowded rail lines at peak times, getting a seat can be a luxury. Finally, on any shiny new 21st century train when people are sitting in their spacious seats they should be able to perform many tasks – eating, drinking, shopping, watching, listening, playing and sleeping – basically they want to use the time on the train in ways that are of value to them.
We also asked our Panel to tell us what irritates them when travelling by rail and what can be done about it. These covered annoyances such as excessive noise due to loud phone conversations and playing music, smells from food, toilets and other people. Lack of seating was cited again, as was trouble with getting on and off trains with luggage. More space generally is needed, as is better, fresher toilets that are self-cleaning and with doors that shut if they are not in use. Trains should be cleaned between journeys too.
Another important consideration is what you can see outside while sitting on the train. More than half of the 225km (140 miles) of the HS2 line between London and Birmingham is in cutting or tunnel but people still want large window spaces to look out of. It is too soon to tell what sort of screen technology will be in place when our first trains run in 2026, but travellers still want to gaze wistfully out of a train window and watch the world go by.
So that is a brief insight into just some of the discussions we have had on the passenger experience of HS2, who we will continue to work with to understand and explore other aspects of the design of the new network. We are continuing this research in partnership with Passenger Focus – the UK's independent passenger watchdog – and we are now exploring how best to incorporate the feedback we are getting from the Panel into our design process.  But it will be uppermost in our minds as we commission brand new stations and brand new trains.
For too long British rail travellers have been used to getting around on the railway that was bequeathed to us by the Victorians with all the imperfections and delays that can come with a 130-year-old system. Just what you can do when you start from first principles is a new challenge for UK rail engineers but it is one we are relishing. We can and will deliver a travel experience like no other on this small, crowded island of ours.

Professor Andrew McNaughton has been with HS2 Ltd since 2009, developing the principles, network and specific route design for high-speed rail in Great Britain, as Chief Engineer and then Technical Director. Prior to that, from 2001 he was Chief Engineer of Network Rail responsible for the specification and development of the GB rail network, investment authorisation and overall system safety management. Andrew has been engaged in railway construction, operation and management since 1973. He is Special Professor of Rail Engineering at Nottingham University and a Visiting Professor of Engineering at both Imperial College London and Southampton University. Andrew is Vice Chair of the EU Transport Advisory Group, Chair of the European Rail Research Advisory Council and Special Advisor on rail to the Australian Government. He has lectured on the transport, land use and economic planning effects of regional, freight and long-distance rail development in North America, Asia and Australia, as well as Europe. Andrew is also a European Railway Review Editorial Board Member.
Issue
Related organisations