Arriving to meet the digital travellers' needs: The hyper-connected train
High-speed wireless connectivity and digital services will increase the appeal of rail for travellers. As Patrick Lortie and Sebastian Janssen from consulting firm Oliver Wyman explain, there is a great window of opportunity for passenger rail services to harness innovations and meet travellers' digital needs.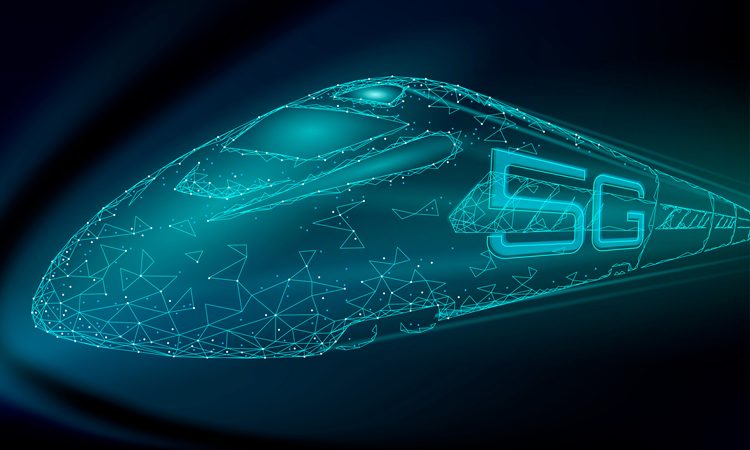 People today expect to take their digital lives with them when they travel. Connectivity is no longer just a nice extra but drives decisions about how travellers get where they are going. Our firm's recent survey found that most consumers would willingly switch transport modes for 'smart mobility' – that is, better wireless connectivity and a wide array of digital services, as illustrated in Figure 1.
Not only are spotty or slow wireless connections no longer acceptable, but travellers increasingly expect transport providers to supply digital information that will make their journeys enjoyable and hassle free – such as real-time travel updates, one-stop planning and booking for door-to-door travel. As airlines, long-distance buses and even cars step up to this challenge, passenger rail will need to do the same. Indeed, the train of tomorrow will have to be hyper-connected – to the internet, to door-to-door travel links and beyond – to ensure that rail is the first choice for travellers in the future.
Next stop: High-speed 4G/5G
Fast, reliable wireless internet access can be tough for trains, particularly if they pass through areas with few mobile broadband towers, run through tunnels or underground or travel at high speeds. When many people aboard a train all want to be online at once, actions that require a lot of uninterrupted bandwidth – like streaming video – become much more difficult. Some operators have developed stopgap solutions, such as Virgin Trains in the UK, which streams TV, movies, news and games to smartphones and laptops from on-board servers.
Long term, however, passenger rail will have to aim for high-bandwidth connectivity to keep customers happy. For example, French railroad SNCF installed around 18,000 antennas across a fleet of 300 trainsets, plus 4G towers every three kilometres, to provide coverage for much of its TGV passenger network. SNCF and transport operator RATP are in the process of expanding 4G to regional and suburban trains, and the Paris Metro as well.
The ultimate improvement will be the rollout of ultra-high-speed, ultra-high-capacity, wireless 5G networks, which will be able to support far larger and more secure data streams. Japan is testing 5G on high-speed trains in preparation for the 2020 Olympics. Network Rail, the UK's rail infrastructure provider, has plans for 5G mobile connectivity across the country by 2025. A pilot programme with networking hardware giant Cisco on ScotRail has reportedly reached an ultrafast 600mbps in trials.
Getting to payback
Although achieving a high level of connectivity on trains will require upfront investment, this is likely to be more than paid back through higher ridership and revenues from selling digital services (in addition to or as part of the ticket price). Our research points to smart and shared mobility spend for passenger transport rising from four per cent today to 20 per cent by 2040.
Unleashing the potential of digital services will benefit greatly from collaboration amongst different stakeholders – from equipment makers and train operators, to telecoms, infrastructure providers and technology innovators. In Australia, Victoria's Regional Rail Connectivity Project (RRCP) has rolled out mobile signal boosters across the V/Line Vlocity train fleet and is building 35 new mobile towers in partnership with telecoms, at a cost of AU$18 million. The enhanced connectivity is expected to add AU$20 million a year to the state's economy.
Passenger rail systems are likely to find that third parties are eager to participate in upgrading connectivity and developing smart mobility offerings, given that in return they can offer vast amounts of passenger and travel data, instant access to travellers and even revenue-sharing arrangements. SNCF, for example, now provides 215 open data streams (up from 13 two years ago) to encourage third parties to develop the next wave of digital mobility innovations.
Rail equipment manufacturer Bombardier has developed a 'ready-to-use' app called goJoe for rail operators, capitalising on new sensor technology and algorithms that enable travellers to reserve seats in real time, obtain route recommendations and even alert train staff to maintenance needs.
Beyond the rails
In addition to improving the digital experience on the train, rail operators are realising that they need to digitally and physically integrate multimodal and door-to-door travel options to stay better connected to their customers. DB's own Quixxit app, for example, can compare options for a route and then combine plane, train and bus segments into one journey.
Younger passengers are ready to share their data now to make such multimodal planning work with rapidly improving 'smart' services (algorithmic-driven AI) while older travellers may need some convincing of the value and security of data-sharing (see Figure 2).
Train stations will be critical to this vision, functioning as integrated transport hubs. In the United States, both Amtrak and Florida's new Brightline service offer access, through their own mobile apps, to ride-share partner Lyft for station meets. In Germany, DB subsidiary Ioki is piloting on-demand, driverless shuttle buses that can be booked on the app, pick up travellers anywhere, and drop them at the station in time to make their trains.
Redeveloping train stations into 'lifestyle hubs' – offering upmarket restaurants, retail and cultural events (as well as excellent Wi-Fi) – may provide yet more opportunities to generate ridership and revenue. In the UK, renovated St. Pancras, King's Cross, and New Station epitomise this trend; St. Pancras even has its own app, StP, which provides real-time travel data, wayfinding and targeted retail offers.
Meet the new digital traveller
We now know that smart mobility is vastly important, as demonstrated in Figure 3. The moveable feast of connectivity and digital access is already driving consumer travel choices, and this will only accelerate. Consumers expect to be able to work, shop, play, tweet, text, surf and stream at any given movement of the day – whether travelling or not. Online access and digital services also can make it easier than ever before to travel, while ensuring that travel time is more productive for working passengers and more enjoyable for everyone else.
For example, in the spring of 2018, Virgin Trains became the first travel operator worldwide to sell tickets through Amazon's digital voice assistant, Alexa. SNCF's mobile app can 'learn' a person's regular travel patterns to personalise travel disruption alerts. Chiltern Railways has been trialling 'post-pay' – passengers are billed through an app when they take a train instead of buying tickets.
Trains even have the potential to become an extension of the office and home – German railroad DB's concept 'Idea Train' (Ideenzug) features a fitness studio, meeting space and gaming consoles. DB Regio will be piloting several of these modules on a regional train this year, with plans for commercial implementation by 2020. DB is working with Siemens to further develop Idea Train concepts.
Particularly for younger consumers, offering experiences like these could create a competitive edge for trains. Millennials and Generation Z show less enthusiasm for drivers' licenses and car-ownership than prior generations but remain deeply interested in travel. Unlike buses, trains offer more comfort and amenities and the ability to walk around, while airlines have time-consuming security requirements and cellular blackouts at take-off and landing.
Autonomous cars, which are an emerging last-mile ride-hailing option already, could divert some train riders in the future, but issues such as safety, traffic congestion and public policy make this an open question for now. In the meantime, passenger rail services have a window of opportunity to make themselves an essential component of door-to-door transport by meeting travellers' digital needs.
Biographies

Patrick Lortie is the Global Rail Practice Leader for international transportation management consultancy Oliver Wyman. Patrick is a recognised expert in strategy, operations and organisational transformation. He specialises in designing growth strategies and bringing those strategies to life through large-scale organisational, operational and M&A projects. Prior to joining Oliver Wyman, Patrick worked for regional airlines in France and Argentina, and for UK passenger train operator Virgin Trains.

Dr. Sebastian Janssen is a Partner in the Transportation Practice of Oliver Wyman. He currently focuses on innovative transportation operations and growth strategies and co-leads Oliver Wyman's on-going research on mobility trends and impacts. Sebastian holds a PhD from Göttingen University in Management Accounting and Control.