An interview with Olivia Griscelli, Mack Brooks Exhibitions
Ahead of Railtex between the 14-16 May 2019 in Birmingham, UK, Exhibition Director, Olivia Griscelli at Mack Brooks Exhibitions, highlights what we can expect from this year's show and how it continues to build its reputation as a premier networking event by attracting top-level delegates and creating maximum engagement for visitors.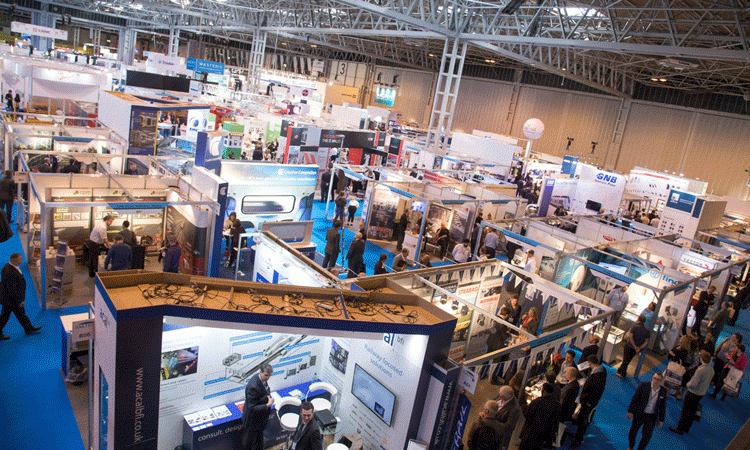 Since Railtex was launched in 1993, to what extent has the railway equipment, systems and services sector changed and has this affected the organisation of Railtex?
In many ways the sector has changed massively, and in others it has not changed at all. The biggest difference now from when we began is the sheer size and scale of the industry. Passenger numbers have more than doubled since privatisation, freight business has grown dramatically, and capacity has been squeezed. The fundamental aspects of our industry and rail network remain the same, but what is ever-changing is the technology and skills required to run it efficiently and effectively.
As technology has advanced, many companies' exhibits at Railtex have changed quite drastically, from the traditional stand displays of tools and equipment, to incorporating VR technology, interactive displays and live action demonstrations. Despite this, we have kept the layout simple and traditional, to give visitors the chance to experience the face-to-face networking experience which has proved so popular for more than 25 years.
Digital solutions are already modernising our railways. How will this theme be represented at Railtex 2019?
As in previous years, there will be a range of exhibitors showcasing digital technology within their solutions. This year will see the introduction of a brand-new Digital Rail Forum which will welcome project managers and supply chain teams to review the current Digital Rail programme. The forum will provide a unique opportunity to explore what a future digital railway can look like and achieve, with the support of many organisations in attendance.
We will also welcome the Birmingham Centre for Railway Research and Education (BCRRE), which is presenting The Digirail project, an ERDF-funded scheme which aims to establish a cluster of digital rail demonstrations to showcase long-term innovation and support to SMEs developing digital products and services within the rail industry. With the BCRRE exhibiting alongside the Rail Alliance, there will be a space dedicated exclusively to providing organisations with support on digital solutions.
The transition to a digitally-led rail network and the continued progress of major projects including HS2, Crossrail and the Great North Rail project make 2019 a huge year of opportunity for the sector's suppliers, buyers, infrastructure managers and operators, and at Railtex we'll be providing a platform for all the latest digital innovations.
How is Railtex 2019 planning to showcase developments from around the world?
As always, Railtex 2019 will have an international flavour. We are expecting visitors from more than 50 countries, with lots of exhibitors bringing products and services from countries in Europe, Asia and the U.S.
We'll also have some great opportunities to speak with influential figures in the international industry, as part of our live Q&A sessions at the Knowledge Hub, our educational theatre. Sessions including the Rail Baltica programme and Invest in Turkey will engage the supply chain with future overseas opportunities, as well a range of multinational organisations taking to the stand to cover a diverse range of topics.
Beyond the main exhibition, we offer a comprehensive supporting programme, including insights from leading international industry figures and an extensive seminar programme. Our new Conference area will also feature a range of interactive forums, topics and discussions while keynotes will be provided at Seminar Theatre and the Knowledge Hub hosting a selection of project updates and industry briefings from key figures.
What makes Railtex stand out from other events within the rail sector?
What makes Railtex unique, and why the exhibition has stood the test of time, is that it encompasses the entire railway equipment, systems and services sector, and brings together these organisations in a collaborative and informative setting. It is the definitive exhibition for the industry and anyone with an interest in the sector should look to have a presence there.
Railtex is organised by Mack Brooks Exhibitions which also runs the Infrarail series of railway infrastructure technology shows. Outside the UK, the company's regular rail industry exhibitions include SIFER in France and EXPO Ferroviaria in Italy, as well as Exporail India.