Southeastern acheves highest ever customer satisfaction and best punctuality since records began
83% of passengers are satisfied with Southeastern's service…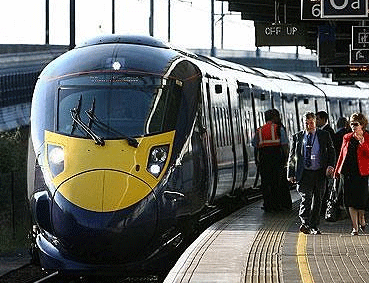 The latest independent National Passenger Survey, conducted by the Government's official passenger watchdog Passenger Focus, has shown that 83% of passengers are satisfied with Southeastern's service. This is the highest ever achieved by any operator of the South Eastern Network.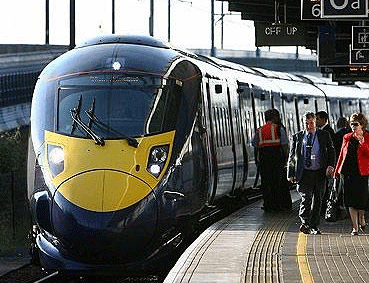 This comes on the back of recently released record breaking figures published by Network Rail showing that over the past year 91.6% of trains arrived on time. The Moving Annual Average (based on the Public Performance Measure* recorded every four weeks) figure is the highest achieved on this part of the network since punctuality records began being measured in the days of British Rail.
Charles Horton, Southeastern managing director said, "To achieve both the best customer satisfaction and best punctuality figures in this region's history is very encouraging. This is especially pleasing when you consider that we are running more trains than ever before and carrying record numbers of passengers on the most complex infrastructure in the country with the biggest bottleneck in the country, London Bridge.
"There are, of course, areas we need to continue to work hard to improve. For example we've focussed our efforts on providing better information – particularly at times of disruption – and we will continue this work to improve passenger satisfaction on that issue.
"But what these results show is that passengers have noticed improvements overall and acknowledge we're heading in the right direction and we are determined to continue that trend."
Alliancing
To help continue to make improvements, Southeastern has also announced that it will be forming a closer alliance with Network Rail. Streamlined decision making and the delivery of a more passenger focused operation at lower cost are at the core of the move.
Key principles of the alliance has been agreed, but discussions continue to identify and develop tangible changes that can be made to deliver a better service. Final proposals may also be subject to approval by the Government and regulators.
Charles Horton continued, "We have always had a close working relationship with Network Rail and have developed innovative projects together in the past, such as installing anti-ice tanks on passenger trains and setting up an integrated control room.
"This new alliance is the next logical step and will serve to formalise our existing close relationship. It will help us continue to improve the railways performance for passengers and help drive efficiencies across Southeastern and Network Rail."
Fiona Taylor, Network Rail's route managing director for Kent, said: "Working more closely with the train operators, with decision making devolved to the front-line and better aligned incentives, will, I believe, bring substantial benefits. The alliances will deliver a better service for passengers and freight users and at lower overall cost to the taxpayer."
For further information on the punctuality figures please visit www.networkrail.co.uk or visit southeasternrailway.co.uk for information on Southeastern.
*Public Performance Measurement (PPM) is a % measure of passenger trains arriving on time at their scheduled destination. For long distance trains 'on time' is within 10 minutes of the timetabled arrival time, for all others (including Southeastern) it is within 5 minutes.