Invitation to tender from NTA, Israel Metropolitan Mass Transit System
Invitation to tender from NTA – Metropolitan Mass Transit System Ltd for the design build of TBM Tunnels for the Tel-Aviv Metropolis RED and GREEN LINES…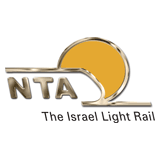 NTA, Israel Metropolitan Mass Transit System
Tender No. 053/2011 – PQ
For the Design Build of TBM Tunnels for the Tel-Aviv Metropolis RED and GREEN LINES (the "Tender")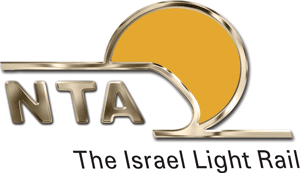 AMENDMENT NO. 1 OF PQ DOCUMENTS
1. Pursuant to NTA, Metropolitan Mass Transit System Ltd ("NTA") tender committee's resolution, NTA hereby announces an amendment to the threshold requirements detailed in the PQ documents.
2. The complete amendments made to the PQ documents are set forth under clarification letter No. 5, which shall be available, together with the amended PQ documents, by April 1st, 2012 on NTA's website at: http://www.nta.co.il/site/en/neta.asp?pi=464 and at the following file server: http://ftp.nta.co.il (login: 1, password: 123456).
3. Among the amendments, an amendment has been made to the requirements concerning previous experience in construction of cross passages, in a manner that such past experience can be demonstrated through a subcontractor. Additionally, an amendment has been made to the financial thresholds requirements concerning an Israeli Sub-Contractor and Israeli Member.
4. An additional mandatory Bidders' conference shall be convened by NTA on April 18th 2012, 09:00 Israel standard time, at a location in Israel to be determined by NTA. Bidders are required to notify NTA by no later than April 8th of their participation, and detail the number of participants on their behalf. Such notice shall be sent by email to the address detailed below.
5. All questions regarding this Tender may be addressed to the Tender's email address at: [email protected].
6. Bidders which participated in the Bidders' conference held on February 22nd, 2012, will not be required to participate in such additional conference.
7. Due to the aforementioned amendments, the final submission date is extended until May 28th, 2012 at 14:00 Israel standard time. The place for submission is amended to the following location: 132 Menachem Begin road, Tel Aviv, Azrieli Center, round tower, 11th floor, Construction Devision tender box.
8. The terms of the amended PQ and this advertisement replace the previous PQ documents and advertisement.
9. It is hereby clarified that if a contradiction is discovered between this advertisement and the Tender documents, the content of the Tender documents shall prevail over the content of this advertisement.
Related organisations
Related regions