Go-Ahead companies gear up for Paralympics with more than 1 million extra seats
Go-Ahead's train companies are adding more seats…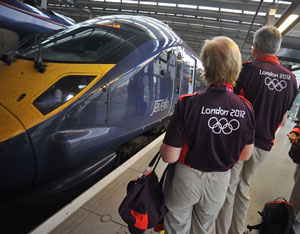 Go-Ahead's train companies Southeastern, Southern and London Midland are adding more seats and running extra services during the London 2012 Paralympic Games which start with the opening ceremony tonight (August 29). Some 1.3m additional seats will be available during the Games which run until 9 September.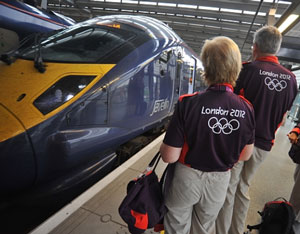 Southeastern will be running extra trains which will account for around one million additional seats for spectators and regular passengers travelling in and out of London during the Games period. The company will be providing more early morning and late night Javelin® services to and from the Olympic Park, over and above the planned Paralympic timetable. They will also strengthen their London metro services for spectators travelling to events at Greenwich Park, and provide extra weekend services and longer trains.
Southern plans to provide an additional 195,000 seats, through additional late night services and by adding more capacity on many off-peak services. London Midland will provide over 95000 extra seats on the company's services out of Euston, largely during the evenings and early mornings.
Additional staff will be on hand at stations to assist passengers and provide help with assisted travel. Engineering crews will also be on standby to respond to issues quickly.
Go-Ahead's bus division will provide buses for Paralympic Games' officials and athletes in London, running nine additional buses. Go-Ahead is also providing bus services for officials, athletes and media at the sailing events in the Weymouth area.
David Brown, Go-Ahead's Group Chief Executive said: "The service provided by our companies during the Olympic Games was the culmination of years of meticulous planning and working with other industry partners to deliver the best possible service. The feedback was very positive and we have put as much planning into our preparations for the Paralympics as we did for the Olympic Games. We look forward to providing our passengers another excellent service."
For advice regarding travelling by public transport to and from Paralympic Games venues, customers can visit www.getaheadofthegames.com.
Related organisations
Related people