Network Rail shows the world its work on level crossings
More than 50 railway experts from around the world have visited Britain to see how Network Rail manages level crossings…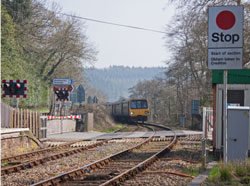 More than 50 railway experts from around the world have visited Britain to see how Network Rail manages level crossings and examples of its £130m programme to improve level crossing safety.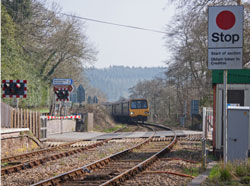 As part of the 12th Global Level Crossing and Trespass Symposium, the international delegates were given a technical tour by Network Rail's national level crossing team of four crossings on the Bedford to Bletchley (Marston Vale) branch line to learn how they operate and how we are reducing risk.
Feedback from all delegates was very positive with many impressed by the extensive business change programme underway to reduce level crossing risk by 25% by 2014.
Martin Gallagher, head of level crossings for Network Rail said: "It's important to learn from our global peers and share our expertise to continuously improve our approach to level crossing safety and risk management. Showcasing our work to rail professionals from around the world provides us with an opportunity to reflect on the improvements we've made to level crossings since we announced our programme and look ahead to our future plans. With more investment and focus than ever before we will continue to invest in our people, technology and innovative solutions to reduce risk and incidents at level crossings."
The £130m investment programme includes:
A closure programme which will see 750 crossings removed from the network by April 2014. More than 500 have already been closed.
Replacing footpath crossings with footbridges
Installing warning lights as an additional safety measure at footpath crossings
A new schools programme – Rail Life – teaching both primary and secondary school children about how to stay safe when crossing the railway
Rolling out 10 more camera enforcement vans
Investing in new technology including obstacle detection lasers
Introducing new cost effective barriers to open crossings
A dedicated community safety team working with local groups, councils and schools to raise awareness
** Download our free Level Crossing Safety supplement 2012 >>
Related organisations
Related people