Faster, more efficient rail services to come to Lancaster
Work to modify the existing track and signalling at the busy West Coast Main Line station will allow trains from both directions to stop…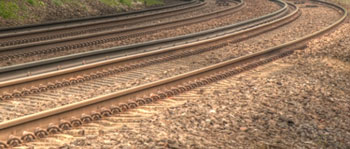 Work to modify the existing track and signalling at the busy West Coast Main Line station will allow trains from both directions to stop at platform four (as well as platform five when necessary) rather than currently where northbound trains can only call at platform three, limiting capacity and performance.
The work will see the installation of new track and signalling including a mainline crossover to allow trains to switch between tracks. This will help improve reliability and minimise any potential disruption from future engineering and maintenance work.
The scheme is part of a £60m programme of improvements at 13 locations on the West Coast Main Line, including 12 in the north west, which will provide faster, more efficient and reliable train services on this vitally important route.
Scheduled for completion in spring 2014, improvements are at the following locations:
Hartford
Oxenholme
Carnforth
Carnforth Steam Town
Golborne
Lowton
Lancaster South
Wigan Springs Branch
Balshaw Lane
Harrison Sidings
Morecambe
Euxton
Penrith
Bamfurlong