Engineers respond to Spanish railway accident
"It is still too early to say with any certainty exactly what happened to cause the tragic events in North West Spain…"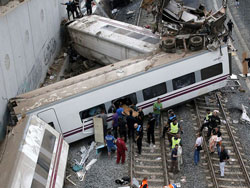 Philippa Oldham, Head of Transport at the Institution of Mechanical Engineers, said in response to the railway accident in North West Spain on Wednesday: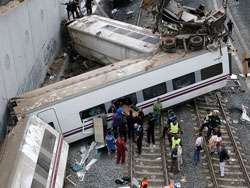 "It is still too early to say with any certainty exactly what happened to cause the tragic events in North West Spain on Wednesday, but accident investigators are likely to be looking at a number of factors which could have caused or contributed to this accident.
"They will be looking at the role of the signalling and speed advice system, as well as the role of the driver. They will also be investigating whether there were any other technical or component causes like rail breakages, train defects or damage caused by vandalism that could have contributed to the accident. Another key issue which will need to be investigated is the performance of the train vehicles and whether any design improvements or adjustments could have protected more people from harm.
"Rail travel remains one of the safest ways to travel, with far fewer deaths and injuries than other forms of transport such as car travel. The UK also has the joint-safest railway safety record in Europe."