Balfour Beatty wins contract to fit out Crossrail Woolwich station
Crossrail Ltd has announced that it will award the contract for the fit-out of Woolwich station to Balfour Beatty Group Limited…

Crossrail Ltd has announced that it will award the contract for the fit-out of Woolwich station to Balfour Beatty Group Limited.
The £70m contract also covers the fit-out of the two portals at North Woolwich and Plumstead at either end of the Thames Tunnel where Crossrail trains will surface.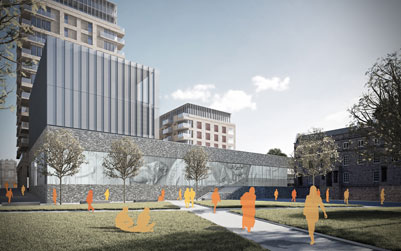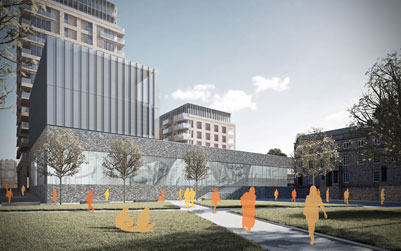 Work will begin later this month and the new station will open in 2018, when up to 12 trains an hour will link Woolwich with Canary Wharf, central London and Heathrow.
Andrew Wolstenholme, Crossrail Chief Executive said: "Crossrail will help to transform Woolwich, supporting regeneration, reducing journey times and creating new transport links for local people. From 2018, up to 12 services an hour will allow passengers to travel to Canary Wharf, the City and the West End without having to change trains."
The contract also includes commitments to provide apprenticeships and job opportunities for Londoners. Balfour Beatty will be required to create around 18 apprenticeships and new job start roles for people who are long-term unemployed or who have been out of education or training for six months or more. It is a requirement that all of the new job starts be taken up by people living within Greater London or one mile of the Crossrail route.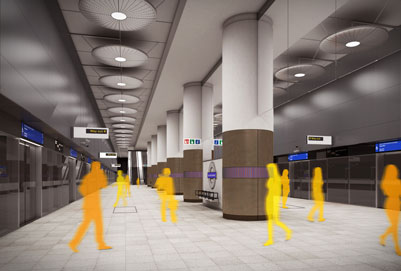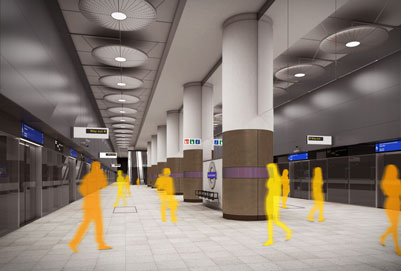 Crossrail will make it quicker, easier and more convenient for passengers from Woolwich to get to a range of destinations across London and the South East. Residents will benefit from brand new, air conditioned rolling stock that will take them right through the centre of the capital without having to change trains. With Crossrail, the journey from Woolwich to Bond Street will be 15 minutes quicker and passengers travelling to Heathrow will be able to cut their journey time by 40 minutes.
Crossrail will also provide a significant spur to regeneration in and around Woolwich, encouraging investment and development as well as supporting jobs and businesses in the local area.