EU to back a better rail connection between Slovenia and Austria
The EU's TEN-T Programme will co-fund with over €550,000 a study on developing the railway connection between Maribor, Slovenia's second largest city, and Šentilj near the Austrian border…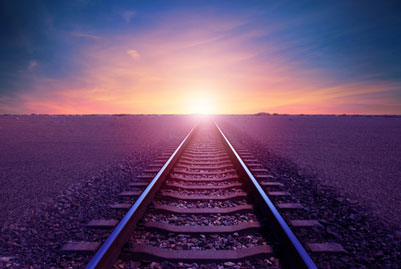 The EU's TEN-T Programme will co-fund with over €550,000 a study on developing the railway connection between Maribor, Slovenia's second largest city, and Šentilj near the Austrian border. The project will help facilitate passenger and freight transport between both countries.
The project will carry out preliminary environmental, geodesy, design and investment studies for the construction of a second track and upgrade of the existing track on the Maribor-Šentilj railway line. The outcomes of the studies will be used as a basis for the next planning and design steps before the construction works are started.
Once the section between both Slovenian cities is complete, it will eliminate an important bottleneck thanks to increased capacity of the railway line. This will facilitate passenger and freight traffic flows and foster further economic growth in the region.
The project was selected for EU funding with the assistance of external experts under the TEN-T Annual Call 2013, priority 'Rail transport'. Its implementation will be monitored by INEA, the European Commission's Innovation and Networks Executive Agency.
The project is to be completed by the end of 2015.
More information
Project: 2013-SI-91059-S
The TEN-T Programme was established by the European Commission to support the construction and upgrade of transport infrastructure across the European Union (http://inea.ec.europa.eu/en/ten-t).
The INEA is managing the technical and financial implementation of the TEN-T programme (http://inea.ec.europa.eu).