New plan to secure rail services for the north
Rail services will be maintained and capacity on key routes will be increased as part of a deal to secure additional rolling stock for the north of England, Transport Secretary Patrick McLoughlin announced…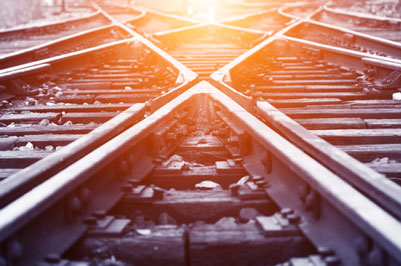 Rail services will be maintained and capacity on key routes will be increased as part of a deal to secure additional rolling stock for the north of England, Transport Secretary Patrick McLoughlin announced today (8 January 2015).
The plan means that existing rail services will be maintained from May 2015. This follows a decision by rolling stock leasing company Porterbrook to move trains running on the TransPennine Express route to the Chiltern franchise.
In addition, the Department for Transport has agreed a plan with the operators of the Northern and TransPennine Express routes to offer more carriages and seats.
Patrick McLoughlin said:
"Rail services across the north are vital for passengers and for the economy. By helping people access work and leisure more easily, we are securing long-term economic growth across the region. 
"That is why we have worked hard with Northern and TransPennine Express to ensure we expand services and enhance passenger journeys."
Over the coming months, the agreement will deliver a number of benefits to passengers.
More carriages between Manchester and Blackpool
Capacity on selected services between Blackpool North and Manchester Airport / Manchester Oxford Road will be increased, providing extra seats for the benefit of passengers in destinations including Preston, Bolton and Salford.
Additional capacity on Cumbrian Coast services
Longer trains will provide extra capacity to Carlisle, Maryport, Workington, Whitehaven, Sellafield and Barrow-in-Furness, with potential to create additional jobs. There will also be an enhanced early-morning service from Carlisle to Sellafield, arriving in time for the morning shift at the power station.
Electric trains on Manchester Victoria to Liverpool and Liverpool to Preston routes
Refreshed electric trains, providing faster, smoother and greener journeys, will be rolled out on busy commuter routes between Liverpool and Manchester Victoria from May, at a faster rate than previously planned. In addition, refreshed electric trains will be rolled out on the Liverpool to Preston route in the autumn. This will free up existing diesel trains to create additional capacity elsewhere on the north's network.
Revised services for South Cumbria and Windermere
A new 10:53 service from Windermere to Manchester Airport will be introduced, while the existing 13:33 service from Barrow-in-Furness to Manchester Airport will depart at 12:13 to provide more balanced services throughout the day. The 06:18 Manchester Airport to Barrow-in-Furness service will no longer run, but a new, direct 17:14 service from Manchester Oxford Road to Barrow-in-Furness will be introduced, with a connection for Windermere.
Revised services on the South TransPennine route
An hourly service will be maintained between Manchester Airport, Sheffield, Doncaster and Cleethorpes. The vast majority of these will remain as direct services. Limited amends are planned, with customers for the 15:55 between Manchester Airport and Cleethorpes and the 16:26 Cleethorpes to Manchester Airport needing to change at Doncaster.
Services between Manchester, West Yorkshire, North Yorkshire, Yorkshire Coast, Humberside and the Northeast
All services will be operated with a minimum of three carriages or 181 seats, whereas at present some services on the route are operated by two carriage trains with 116 seats.
Nick Donovan, Managing Director for First TransPennine Express (FTPE) said:
"A great deal of background work has been undertaken by ourselves, Northern Rail and the Department for Transport that seeks to ensure capacity and frequency of FTPE services across our network is maintained for the timetable change in May 2015.
"I am delighted that we have been able to work together and develop a plan that aims to protect rail services for the huge majority of customers in the north of England and, indeed, deliver some additional capacity at a time when demand across our network is higher than ever."
Alex Hynes, Managing Director, Northern Rail said:
"Rail travel is increasingly popular in the north of England placing capacity at a premium.  That is why we have been working with First TransPennine Express and the Department for Transport to ensure customers would not be disadvantaged by the loss of some FTPE trains. 
"In doing so we are delighted to be able to provide more seats for customers on some of our busiest routes.  Through deploying more electric trains to take advantage of newly electrified routes, we are able to help maintain capacity for FTPE and add more seats for customers in Cumbria, Lancashire, Greater Manchester and Merseyside."
Related organisations
Related people