Vossloh España sells twelve EURO 4000 locomotives to operate in France
Several railway operators have ordered twelve units of the EURO 4000 locomotives from Vossloh España to cover new freight services in Europe…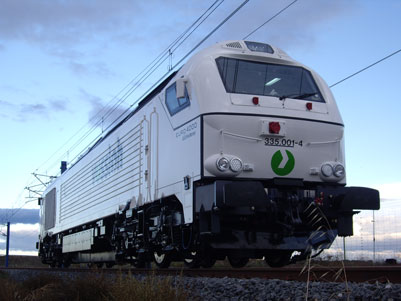 Several railway operators have ordered twelve units of the EURO 4000 locomotives from Vossloh España to cover new freight services in Europe. These new contracts have a value of more than forty million Euros.
In particular, the French freight rail company VFLI, a subsidiary of SNCF Group in the SNCF Logistics branch, will operate eight new units. Two of them will be ordered directly at Vossloh España and six locomotives will be provided by Beacon Rail Leasing, the pan-European leasing company. Also the F
rench operator Europorte will put four more locomotives into operation. "The total fleet in France will rise to 40 locomotives and underlines our long-lasting partnership with our customers," says Inigo Parra, CEO Vossloh España.
The EURO 4000, entirely designed and manufactured by Vossloh España in Albuixech (Valencia), has been favored again since its power and versatility. At the same time, the innovative solution also stands out due to its performance, technology features, energy efficiency and environmental compliance. Equipped with an EMD (Electro-Motive Diesel) engine, the locomotive can handle longer and heavier freight and passenger trains at a faster speed than its competitors. These characteristics substantially increase rail operator's efficiency and allow clients of Vossloh to be more competitive in their operation.
As the French market is a core market for Vossloh, this recent order reflects the strong confidence rail operators have in the high-performance locomotives and in the facilities of Vossloh España in Albuixech. To date about 130 units have been sold of this model and they are operating in European countries as well as in Israel and South Africa.