Minding the gap – platform safety to improve as rail industry launches collaborative strategy
Over the past five years rail passengers have stepped on and off trains more than 15 billion times…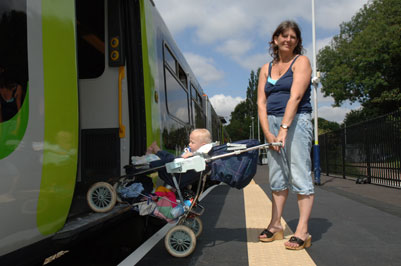 Over the past five years rail passengers have stepped on and off trains more than 15 billion times. While Britain has the safest railway in Europe, tragically during this time 18 people have lost their lives and almost 7,000 injuries have occurred following falls from the platform, or while boarding and alighting trains.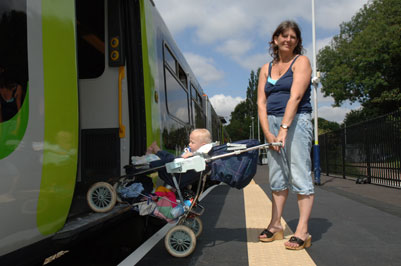 With passenger numbers increasing year-on-year, companies across the rail industry have worked to look up to 30 years ahead to identify and reduce any further risks to safety and published a joint long-term strategy. It aims to make the transition between the train and the platform safer, so that growing numbers of people can continue to enjoy a safe and better performing railway for years to come.
The gap between the train and the platform is designed to be practical. It must both be large enough to provide sufficient space for a variety of different train types to run safely and practicably without creating a physical obstruction but also be small enough to allow people to get on and off quickly and safely. The gap cannot be closed nor can it ever be exactly the same at all Britain's 2,500 stations, as they were built at different times by different historic railway companies.
There are a number of factors which contribute to accidents between the platform and trains and analysis shows:
Intoxication
More men are involved in alcohol related incidents than women with 9% of all incidents involving intoxication.
Baggage
15% involved passengers carrying suitcases, pushchairs, bikes or other baggage.
Gender
More females than males (around 65%) are involved in accidents alighting or boarding trains. Footwear could be one reason for this difference. It is also possible that females are more likely to report this type of incident.
Age:
Women aged 50-71 experience the highest number of incidents while boarding and alighting trains (more than 200 p/a)
Location:
Alighting the train is more hazardous than boarding.
Seasonality: 
Whilst wet weather increase the number of incidents, there is a higher accident rate in summer than any other time of year (possibly owing to increased proportion of leisure travellers who are not frequent rail users and are therefore less familiar with the risks)
Neal Lawson, Director of Operations and Maintenance Services at Network Rail explained the challenges the industry faces: "The network is made up of 2,500 stations, all with different layouts, built at all different times over the past 180 years, with different types and designs of trains and different and changing passenger needs – this means there is no one magic bullet solution to improving platform safety but our challenge is to find ways to make it better for passengers. Everybody has heard the phrase 'Mind the Gap'. We're minding that gap every day, looking at how we can make that gap as safe as possible for the millions that rely on a safe and punctual train service."
As part of the strategy, a public awareness campaign, backed by the rail industry including Network Rail and train operators, has been launched in stations across Britain. Called, 'Lend a Helping Hand' it uses quirky verse to encourage people to be more considerate of their fellow passengers. An internal industry campaign also aims to help railway staff better identify those passengers in need.
Colin Dennis, Technical Director at RSSB said: "Rail is a safe way to travel, especially compared to other means land transport. By collaborating through RSSB, the rail industry has, for the first time, come together to agree strategy for the development and management of the platform train interface to optimise safety and operational performance in the short and long terms. We look forward to working with the industry to take the strategy into implementation.
The long-term strategy will look at six key areas: Data and intelligence gathering; influencing public behaviour and helping station staff; train stopping and dispatch, optimising the step gap between platform and train, and improving operational performance and capacity.
The industry has already made changes which will improve safety for people getting on or off trains. Examples include the 'Harrington Hump' – a raised platform which has been installed at around 80 stations across England and Wales.
The Platform Train Interface Strategy is available at www.rssb.co.uk/improving-industry-performance/platform-train-interface
Related organisations
Related people